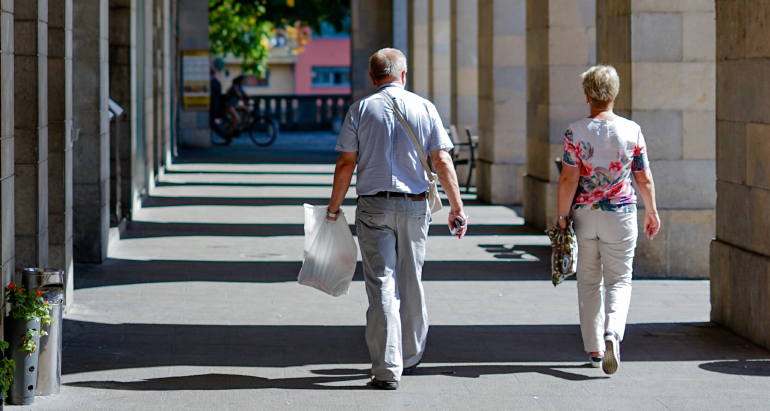 When it comes to marketing your senior living community, it's more important than you think to keep track of your online reputation.
Seniors and their families have to consider a multitude of factors, such as expense, when looking at moving. The fact of the matter is that choosing to relocate to a senior community is a big decision for many people, so you must establish their trust. 81% of people conduct extensive online research before making life-altering choices, so it's essential to invest in your online presence.
Keeping your website up-to-date is an easy way to show that you care about continuously engaging with current and potential residents. It sets a bad precedent when you look at a community events calendar and see nothing for the past six months listed, for example.
Regularly posting on social media is another option to keep people engaged with your brand. Studies show it takes 6 to 8 interactions before your intended audience warms up to you, so having a content calendar that you stick with is crucial.
If and whenever possible, share referrals on your website. 78% of people trust others on social media over digital ads, so sharing real reviews is a great way to establish trust in your reputation.
The truth of the matter is that senior living facilities must meet higher standards than other properties. The people you cater to are ideally going to spend the rest of their lives there. It's vital that they feel a sense of trust in your reputation and community.
When it comes to online reviews, you should always read and respond, and here's why.
Reviews Help Your SEO
Search engines love reviews, so whenever possible, you should share the ones you receive on your website.
Humanizes Your Brand
Research conducted by PowerReviews noted that 82% of consumers specifically sought out negative reviews when researching online. People recognize that businesses aren't perfect, and they want to learn what "went wrong" and how you addressed it. Ignoring or even deleting negative feedback is going to do you more harm than good in the long run.
Having a strategy for how to monitor your online reputation, and a contingency plan, if you need to respond to negative feedback, will show potential renters that you care about your image, good or bad.
We've built longstanding relationships with top providers and marketed a wide range of services—from independent and assisted living to memory care, hospice, home care and more. Working closely with your team, we'll create a senior living marketing plan that helps your community attract new residents, maintain census and grow its brand. Want to create the best senior living marketing plan for your community?