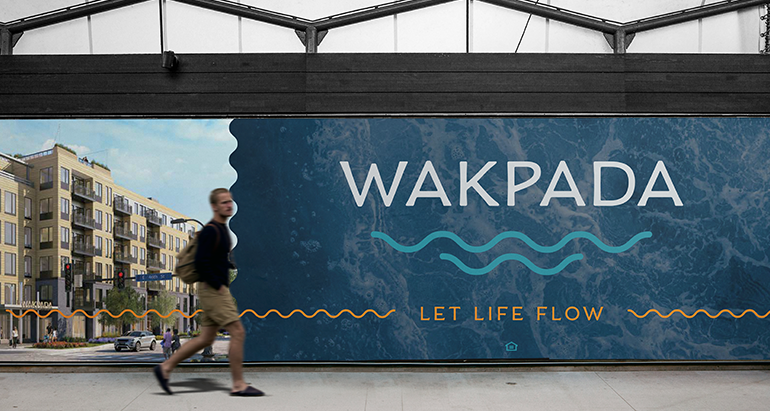 2023 is here, and things are shaking up in the multi-family housing market. Here's what you need to know to stay on top of the trends.
Automation is a Must 🤖
You wear a lot of hats during the day, but that doesn't mean you can be everywhere, especially 24/7 (you need to sleep SOMETIME).
Today's renters are researching online at all hours of the day and night, and as we've mentioned in the past, having ways they can get their questions answered without having to wait for office hours is a must.
Chatbots are helpful for many things, but making them personal is vital if you plan to dip your toes into this medium. Unless you're into that, no one wants to talk to a robot.
AI leasing technology, such as ChatGPT, is already here, but full-scale adoption isn't really in the cards this year. Stay tuned for that one.
Many leasing and multi-family experts agree that automation is the future of multi-family marketing, so if this isn't part of your leasing strategy, it needs to be.
Branding is a Big Deal 🕶️
Today's renters are looking for properties that stand out and offer an experience - not just a clever name slapped on the same old, same old. Your brand needs to be thoughtful inside AND out and cater to your target demographic in a meaningful way.
If you want to have a successful property, pre-leasing is the name of the game. Unsurprisingly, having a brand that stands out helps grab renters' attention.
Let's face it: we buy what we like, so having graphics and photography that make your place look like a sure thing is a slam dunk.
VR Tours are Taking Off 🚀
Remember how we said that renters are looking at properties 24/7? Not everyone has time to tour a potential space in person (we don't, that's for sure), so offering virtual tours is a marketing need, not a marketing want.
Tours don't need to just live on your website: other video platforms like Instagram and TikTok are great alternatives for renters looking for a unique experience and a new place to live, especially with Millennials and younger.
Seeing is believing, and people don't want to just hear about why they should move into your development: they want you to show them. Video is gonna be king in 2023.
Not only that but what unit-specific amenities do you offer? Sound-proofing? Washer/dryer in-unit? A bidet?! (We don't know what cool things you offer, we're just spit-balling here).
Occupancy Rates Are Going Up 📈
Although developers are slowing down how many properties they build each year, there isn't a renter shortage. CBRE forecasts that occupancy levels will remain at 95% or more (remember how we said pre-leasing was a thing? Yeah, this is why).
It's not just about attracting new residents: it's also about keeping them. People like you and me expect more from where we live, such as tech that makes us feel safe, comfortable, and easy solutions to our problems.
Pro Tip: everyone loves a sale, so lease-up and move-in specials will increase curb appeal significantly (who doesn't love a sale, right?).
Another factor to consider is the increasing need for affordable housing. The cost of living is changing; for some people, it's not great. Offering a certain number of units as affordable housing or an entirely new property will significantly boost your appeal, especially in population-dense areas.
Simple Solutions 📱
Many properties have apps for residents: bill pay, maintenance requests, directories, etc., with just a tap. If apps are out of the question, a website that offers bill pay is a great place to start.
Residents want to know more about where they live: the neighborhood, community, local eateries, and establishments. After all, you wouldn't move into an older neighborhood if you were looking to live in an area with more nightlife, right? We didn't think so.
Pro-Tip: companies are investing more in providing educational content for their residents, such as tips on what to look for in the winter for maintenance requests, information on city parking policy changes, etc. Give them something useful to build trust; they might surprise you by telling their friends.
It's More Than a Building 🏗️
Many new builds aren't just a place to live: they're unique ecosystems. We know what you're thinking: um, what? Let us explain.
Many buildings now offer retail spaces on the first floor to appeal more to residents: places such as coffee shops, grocery stores, fitness centers—you get it. One other thing to bear in mind is co-working spaces.
Since the pandemic, many people have been working remotely, whether that's in a part-time or full-time capacity. Offering a place where they can work outside of their apartment immediately increases the appeal of your property.
Personalization 💪
It's a human response: what's in it for me? Looking to stand out? Tell people! Highlight what makes you unique, and personalize the potential renters' experience to the nth degree.
No one likes to feel like they're getting a blanket form letter (at least we don't), so tailor your messaging to the specific person you're talking to.
If Chelsea is interested in a property that allows dogs, has a dog run on-site, offers garbage disposals in-unit, AND wants a city view: tell her more about what SHE is looking for (and if you offer it). Makes sense, right?
So, to recap, here the things you need to consider in 2023 when it comes to marketing your new or existing builds:
• AI + Human Automation
• Unique branding + community offerings
• VR tours + video promotions
• High occupancy rates
• Simple solutions for residents
• Neighborhood means more
• Personalization is crucial
You can learn more about the first step—branding—on our website. Build something beautiful, friends!