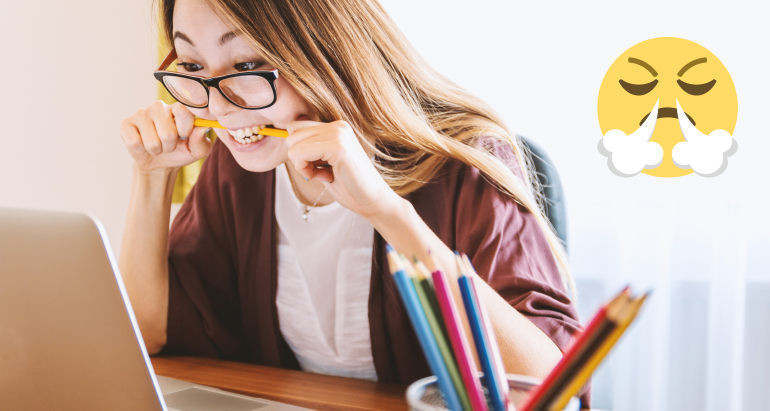 When it comes to senior living, the world of marketing is changing at a rapid pace.
Thanks to the internet, seniors have access to a variety of information across multiple channels 24/7. Seniors and their caregivers have now adopted online platforms and social media channels becoming increasingly more and more tech-savvy.

What does this mean for you and your online presence? Let's discuss four pain points that your marketing efforts should address.
1. Your marketing is off-target
The unique challenge of marketing for senior living is that you aren't crafting a message for just one audience: you're writing one for many. You want to inform the seniors that will be living at your facility about what they can expect, as well as address any questions or concerns their adult-child caregivers may have.

The truth is that deciding to move to a senior community of any sort— whether it's an independent living or a continuous care retirement community—isn't an easy one to make. According to a recent Merrill Lynch study, 85% of retirees would rather receive care in their homes compared to 10% who would prefer to live in an assisted living community.
This statistic clearly shows that the value of senior living is not coming across. It's imperative that your marketing efforts appeal to not only your prospective residents but to their family caregivers as well.
2. There is an abundance of senior living options available
As the boomer generation continues to retire, the number of senior living options will also continue to grow. This growth can make it hard to stand out from the competition, but it isn't hopeless.

According to SeniorHousingNews.com, today's seniors want more choices in terms of their quality of life. What does that mean? Active living, dining, and living accommodations that allow them to entertain their friends and experience the same level of activity they're currently enjoying.

Do you have offerings that make you stand out from other senior residences in your community? Make sure to highlight these in your marketing efforts, not just for the benefit of your future residents, but for their families as well—they want to ensure their loved ones' happiness.
3. No one can find your content
Having the best development in the world means nothing if no one knows it exists. This issue isn't a unique problem—50% of recently surveyed senior care marketers identified lead generation as their top challenge—followed closely by social media, competition, and community outreach. That frustration isn't unwarranted: the average cost per lead/lease for the senior market is almost double that for the healthcare and medical industries at roughly $431/person.

So how do you get found? How do you ensure people know about you? Popular lead gen tactics are community events and public relations, but the most significant influencer is going to be a solid SEO strategy.
4. You're on the wrong social media platforms
As we mentioned earlier, the social media channels that used to be exclusive to younger demographics are now popular among seniors and their caregivers. What sorts of channels? Facebook is your best bet to ensure exposure and engagement when it comes to getting your brand in front of the people you want to target most.

Second to that would be YouTube, which is an excellent way for you to not only showcase your community in a way that photography cannot, but you can also integrate it with your Facebook marketing strategy and kill two birds with one stone.
What have we learned? When it comes to your marketing strategy, keep these four things in mind:
1. Perform a Target Market Analysis
2. Identify What Sets You Apart
3. Make a Search Engine Optimization (SEO) Plan
4. Consider Your Digital Marketing Channels
We've built longstanding relationships with top providers and marketed a wide range of services—from independent and assisted living to memory care, hospice, home care and more. Working closely with your team, we'll create a senior living marketing plan that helps your community attract new residents, maintain census and grow its brand. Want to create the best senior living marketing plan for your community?