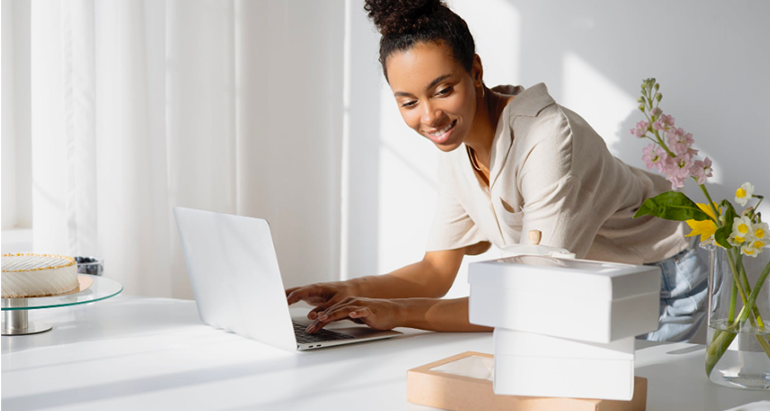 Innovations to Help Small- and Medium-Sized Businesses Develop
By Guest Blog -
Adoption of new and improved approaches is often limited to large businesses.
Whether a small -or medium-sized business, you must be intentional about staying ahead of your competition by using digitally innovative methods. Be highly innovative and reduce the productivity gap between your smaller business and a larger company in your field of expertise.
Innovative tools ensure seamless business processes and are a prerequisite to sustainable business. Read on for some innovations in business development.
Cloud-based Accounting Software
First thing's first — upgrade your company's accounting software. Cloud-based accounting is the best way to automate highly critical business processes in today's fast-paced work environment. One of the reasons to digitize your accounting processes is to store your files online. With this, you easily serialize, change, and retrieve important information. You access your files from anywhere and at any time.
Accounting software manages your product catalog. For example, it tracks your inventory and gives alerts when available stock is depleted. The alerts prompt you to make stock orders. Cloud-based accounting software has a feature that lets you track your sales, collate product data, and make sales reviews. This software helps you manage your sales contacts. It allows you to send electronic invoices to clients/customers to make it easier to get paid on time. Accounting software generates customizable investments, sales reports, and operational costs. You'll be able to make predictive analyses along with maximizing your tax deductions.
Digital Marketing
Statistics show that 64.4% of small businesses invest in social media marketing. As a small business, you should invest in a social media marketing strategy. Creating and posting unique content on your social media pages helps direct online shoppers to your business. Without any useful content, your social ads will not get any traffic.
Functions in marketing your business are keyword research, social media optimization, blog writing, search engine optimization (SEO), and search engine management. Digital marketing gives your business some authority, trustworthiness, and visibility. Advertising is tricky; you need to combine many tools and seek the services of an advertising or marketing expert.
Big-Data Analysis
With big data analysis, you gain insights into the behavior of online shoppers. You refine the analysis to give you data on your target customers. The process of big data analysis involves collecting a lot of data and quickly running it through various analytical criteria.
Big data analysis helps you discover future trends and changes in the online shopping patterns of your target audience. It captures data from multiple mediums and lets you see the critical areas in your marketing strategy. That way, you redirect your marketing efforts to the areas that require changes.
Payment and Prepayment Options
You need online payment tools to receive and make monetary remittals on orders and purchases. This also helps in tracking the records of the payment done. Without a form of payment on your website or social media page, you will be unable to receive and make payments. These platforms perform and streamline payments across all your sales media.
Innovative Tools to Boost Your Business
Take control of your business with innovative tools to help automate and sync your business processes. Make predictive analysis, do extensive market research, and get regular competition insights.
Our digital strategy starts with targeted SEO research and elegant, functional web design—and follows through with data-driven email marketing, digital ads, social media and more. Let's get digital.
***
Vivek Mukherjee is an entrepreneur and business consultant. He created inspiredexpatriates.net to help other immigrants to the United States achieve their dreams of starting and running a business. Inspiredexpatriates.net offers comprehensive tips, advice, and resources on how to start and grow a business as an immigrant in the United States.