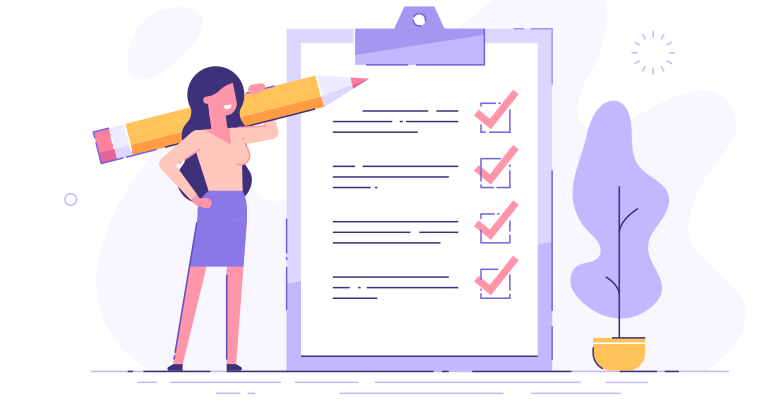 Now that you've read our blog on 3 Must-Haves for On-Page SEO (and if you haven't, we encourage you to go and read that first), we're going to break down how to incorporate these into your site.
Today's blog will be part one of a two-part blog series on what elements you want to make sure you include on your site for the best on-page SEO possible.
For this checklist, we encourage you to use HubSpot's free tool to help you keep track of all of your information.
Crawl Your Website
If you're unfamiliar with web crawling, you may have read this and wondered what we're talking about. Crawling is what search engines do on your website to get an idea of what sort of content you have.
To get this information, you can use free online tools such as Screaming Frog, Deepcrawl, Sitechecker, and Oxylabs.io.
After using one of the above services to crawl your site, you'll want to export the data into an Excel or .csv file to organize it better.
These are the three pieces of data you want to make sure you save somewhere, such as with the HubSpot template.
• The page URL
• The page title
• The page meta description
Define your site structure
Now that all of your website content is gathered, you can organize your pages and how your site's structure works in one place.
Update your content
Take this opportunity to look at the URLs, page titles, and meta descriptions of your pages. Here are a few things to bear in mind as you update your content:
• Keep your page titles short and straightforward—around 60 characters or less.
• Utilize appropriate keywords in your meta description, which should be around 155-160 characters.
• Double-check your URLs—ensure the naming conventions are consistent across the board.
Utilize keywords in your URL
Putting keywords in your URL should be done smartly - the keywords need to be relevant to the content on the page, and you don't want to keyword stuff.
Sprinkle the keyword on your page
Just as you want to include the keyword in your URL, you want to make sure you use that same URL organically on your page. Use it in ways that come across as relevant and helpful—not just to cram it into the copy as much as possible.
Track keywords and topics
As you create your pages and monitor the content that you're making, think of your keyword as the overarching topic of your page.
So as you write content, everything should support the keyword that you've picked for that page. Extra points if you're able to incorporate other top-ranking keywords/long-tail keywords on your page.
Your home page is a bit of a different story because it describes your ENTIRE website in a nutshell. In that instance, you'll want to pick a couple of keywords to integrate, such as those that are the main topics of your other pages.
Don't cram keywords
I think we can all agree that having the same word inserted numerous times on a page with little context comes across as spammy. Search engines tend to agree.
There's a fine line between incorporating your keyword organically and just cramming it on everything on your page. As you perform your page audits, make sure you look at the copy through this lens—if it starts to come across too sales-y, dial it back.
Assign values to each page
What do we mean by that? As you look at each page of your site, pay particular attention to what the goal is.
Do you want your visitors to fill out a form?
Download a PDF?
Make a purchase?
Know what the end game is for each of your pages, not just what keyword is the main topic.
Stay tuned for our next blog post, where we dive into part two of our on-page SEO checklist.
Our digital strategy starts with targeted SEO research and elegant, functional web design—and follows through with data-driven email marketing, digital ads, social media and more. Let's get digital.