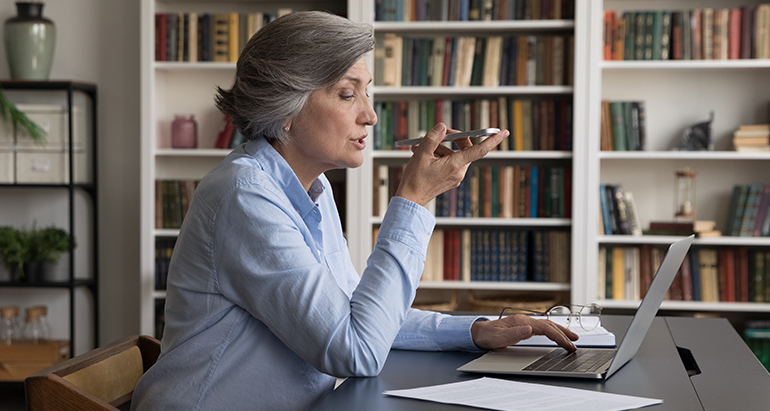 How Voice Activated Search Is Making Technology Accessible to Seniors
By Lindsay Valenty -
How many times a day do you say "Hey, Google/Siri/Cortana/Alexa" to find the answer to a question? That's a voice-activated search.
What's that?
Voice search tech allows you to use a voice command to search online or in an app.
Lots of us use it every day: in the car to navigate to the nearest gas station, to figure out which actor was in that film (you know the one), or even which assisted living communities offer the best amenities near you.
Question: why is this such a helpful tool for seniors, and how can you set yourself up for voice search success? We're glad you asked.
5 Reasons Why Seniors Love Voice-Activated Search
It's Easy
Some of us struggle to navigate complex technology or use traditional search methods (grey thumbs, anyone?). Voice searches allow independent living seniors to find what they want quickly with minimal effort.
I Can Do It Myself
No one likes feeling helpless. Voice search users can access information and make decisions on their own without the aid of a caregiver or loved one at an assisted living and memory care facility.
I Just Have To Talk
Seniors with physical limitations, such as arthritis or limited mobility, use voice search technology because it eliminates the need for physical interaction with tech.
The Answers Pop Right Up
Voice searches can provide faster results than traditional search methods, especially for seniors with limited time or patience on mobile devices.
It's Like It Knows Me
Voice-activated search is more personal and offers easy access: tailoring search results to the unique user, like a virtual assistant.
Now that we know WHY people use it, we will discuss how YOU should set up your senior living communities for success without getting left in the dust.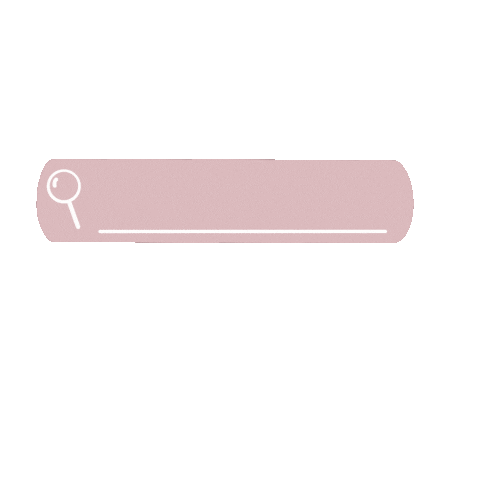 4 Ways to Show Up in Voice-Activated Search
Write How You Talk
Google voice search, for example, understands natural language better than traditional search engines. Consider how you ask questions, such as: "where can I find a senior living facility that offers memory care or assisted living near me?" Then write your content as if you're talking to someone and answering the question directly. Artificial intelligence can only go so far.
Long-Tail Keywords Are Your Friend
When you search for something, you probably don't just say, "find a park with trees nearby." You would say something like, "where can I find a park to view cherry blossoms using Google Maps?" These two searches will pull up very different results; writing content and specific keywords as phrases is key in voice search, whether it's for Android devices or iPhone.
FAQs Are Your Friend
A lot of the time, the speech recognition technology will mine your FAQ pages for the answers to your questions. A great way to pop up in search is to design your page as questions and answers. Example: "Does your community offer community events?" "You bet! We have a calendar of community events for our residents to choose from each month."
Don't Forget to Keep it Local
Many of us search for things close to us, such as "fast food near me" or "free parking in XX neighborhood." Use local language on your site, such as naming your neighborhood, physical address, and phone number.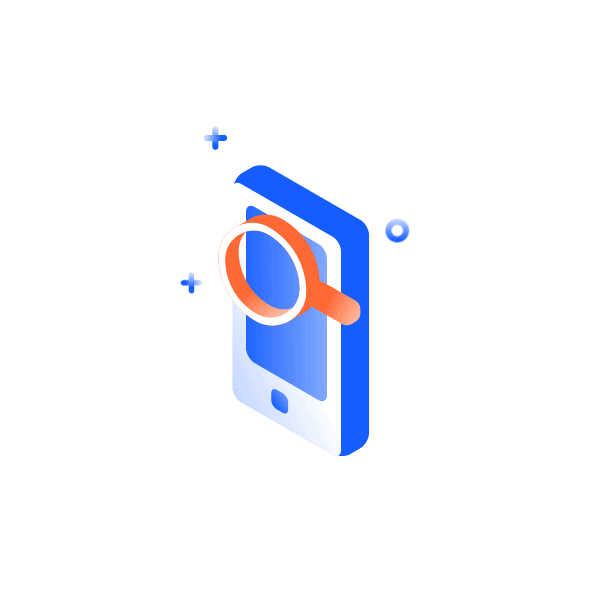 Let's recap:
• Voice search gives seniors a simple and accessible way to find info = quality of life upgrade
• Using our tips = getting found by potential residents and their families via smart speakers, search, voice assistants or voice search
We've built longstanding relationships with top providers and marketed a wide range of services—from independent and assisted living to memory care, hospice, home care and more. Working closely with your team, we'll create a senior living marketing plan that helps your community attract new residents, maintain census and grow its brand. Want to create the best senior living marketing plan for your community?