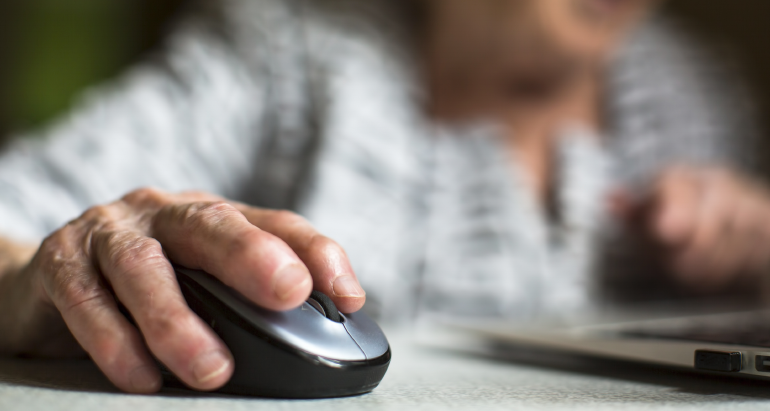 Getting your site found via search is easier than you think.
We're going to go over five simple steps that will make a world of difference for your digital marketing efforts.
Register Your Business on Google
It might sound like a daunting task, but this crucial (and simple) first step will help boost your local SEO.
To set up a Google My Business page, you need to verify your physical location. Google will then send you a postcard in the mail with the information you need to confirm that you are who you say you are. Once completed, your verified location will start cropping up when people enter searches such as "senior living near me."
Don't forget to have a NAP
No, we're not suggesting you go lay down for a bit - we're talking about "NAP," also known as Name, Address, Phone Number.
Commonly located in the footer of your website, you want this information to be an EXACT match to what you have listed on your Google My Business page. Why? Since this information is on the footer of every page of your website, search engines will be able to crawl it when someone is looking for information in your area. It's an easy way to get found online.
Blog About It
You don't have to become a prolific writer, but updating your website with concise, quality content offers several benefits.
It allows you to
• Rank for new search terms
• Create more indexable content for search engines
• Set yourself up as a thought leader in your field
• Share information on your community and its members
Promote Positive Reviews
As your community continues to move up the search ladder and garner reviews, you should highlight the ones that set you apart from other senior living options in your area.
Why should this be part of your strategy? Studies show that reviews impact 90% of consumers before they make a final decision.
An easy way to gather feedback would be to set up a simple form on your website. You can offer incentives to your residents, encouraging them to review your property in exchange for perks, such as a discount on rent or a gift card to a local business near your community.
Quality, Not Quantity
Even though blogging can significantly add more pages to your website, make sure you're sticking to the adage of "quality over quantity."
Search engines favor sites that offer
• Fast load times
• Relevant content (including high-quality images)
• Secure platform
• Regular updates
That's it! It seems simple, right?
We've built longstanding relationships with top providers and marketed a wide range of services—from independent and assisted living to memory care, hospice, home care and more. Working closely with your team, we'll create a senior living marketing plan that helps your community attract new residents, maintain census and grow its brand. Want to create the best senior living marketing plan for your community?