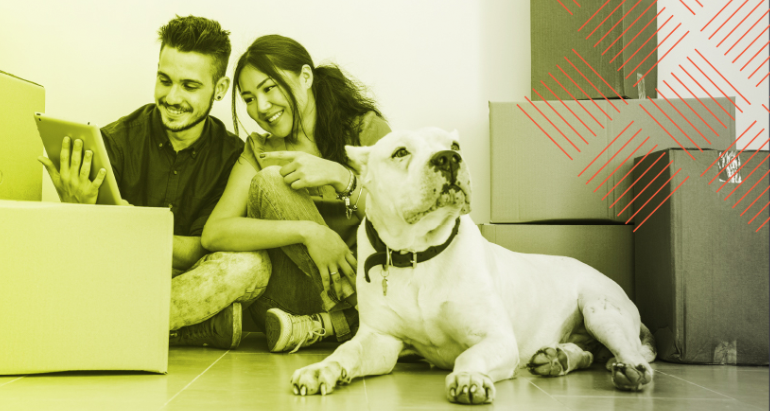 New properties need fresh brands to attract tenants and establish a community identity.
Through branding and creative strategy, Imagewërks has launched successful properties for a wide variety of target audiences and used digital marketing best practices to get tenants to lease-up ahead of grand openings.
In this week's blog, we'll share examples of different properties that we've helped through digital marketing so they could reach their goals with proven, measurable results.
Trademark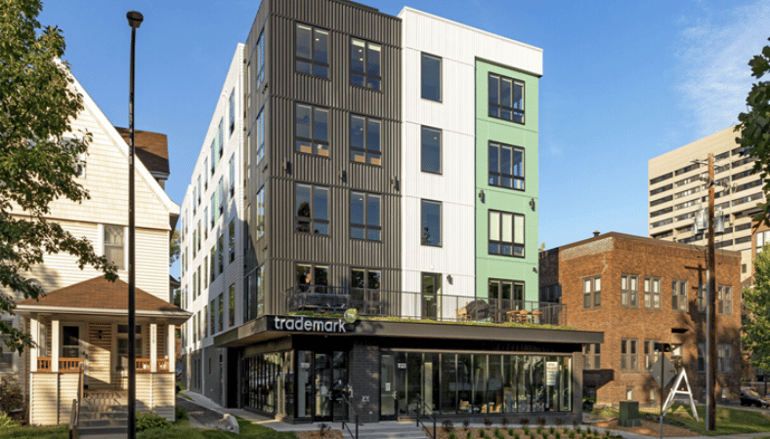 Trademark is a rental property located at the University of Minnesota campus in Dinkytown. This building offers furnished studio apartments that are ideal for students attending school at the U of M.
Our team worked with Northbay Companies in the spring of 2019 to aid in the branding of a new property that was set to open in November 2019 in the historic Marcy-Holmes neighborhood of Minneapolis.
Imagewërks has helped this project from the ground up: developing the branding and marketing the new building to potential residents. We created excitement by placing search ad campaigns and Facebook ads to targeted demographics.
We've compared their recent ad performance against the industry standard for real estate digital marketing.
According to data compiled by Wordstream, the average CTR for display ads on Facebook for the real estate industry are around 1.6%, give or take half a percent. In the ad campaigns that ran for Trademark in February 2020, their CTR was 2.46% — well above the industry average.
Conversely, conversion rates from search ads average 2.5% for real estate, and Trademark's February 2020 campaigns saw a conversion rate of 10.7%, which is phenomenal.
Rym Mpls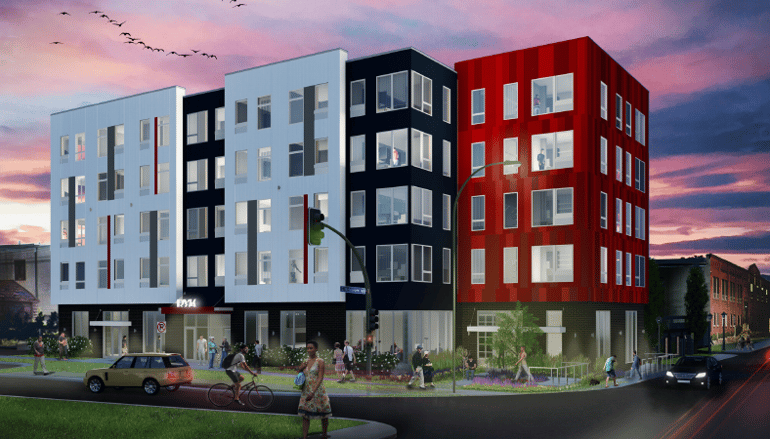 Rym Mpls offers apartments with convertible furniture in a historic area of Minneapolis.
Our team worked with Northbay Companies in the spring of 2019 to aid in the branding of a new property that was set to open in December 2020 between the Beltrami and historic Marcy-Holmes neighborhoods of Minneapolis.
Rym's digital marketing strategy has been primarily Google search ad campaigns that push interested residents to Rym's website to learn more and sign up for tours.
The average CTR for paid search ads on major search engines like Google is around 3.71% in the real estate industry.
In the search ad campaigns that ran for Rym Mpls in January & February of 2021, their ad group that focused on Studio Apartment keywords had a CTR of 8.6%. Their Location-Based ads pulled in an impressive 6.59% CTR. Both campaigns are double the industry standard.
For conversions, the average is 2.5% for real estate. Rym Mpls's conversion rate was 4.6% for their studio ads.
29Bryant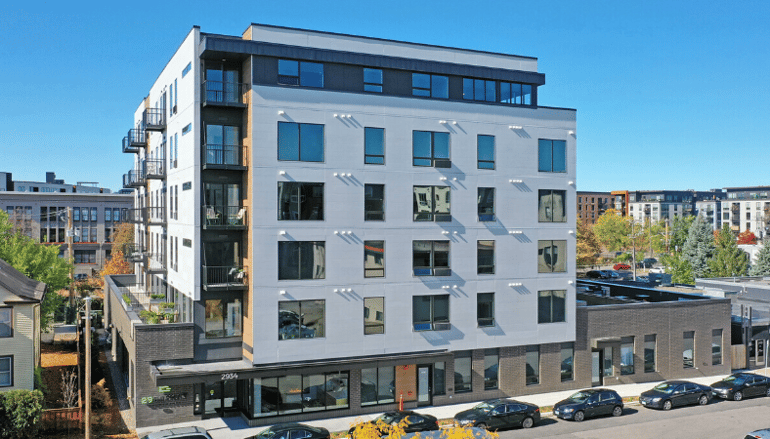 29Bryant is efficient apartments located in the stylish Lyn-Lake area of Minneapolis. Offering a slew of amenities and within easy walking distance of several trails and popular haunts, Imagewërks developed a brand and promoted these unique features within this new apartment complex.
29Bryant's lease-up strategy combined search and display ads on Google AdWords and Facebook ads from May/June 2020-December 2020.
During the seven months the Google search ads ran, they received an average between 3.42-9.57%, with the bulk of the CTR between 4.5-4.95% — above the national average of 3.71%.
Part of their strategy included the Call Extension feature on their search ads, which allowed Imagewërks to track the engagement through CallRail. Over seven months, they received 6,770 goal completions (click engagement), with the bulk coming from paid and organic search, as well as Facebook.
The conversion rate for search ads in real estate is around 2.5%. On average, over seven months, 29Bryant saw conversion rates of 3.95-5.9%.
SoPHI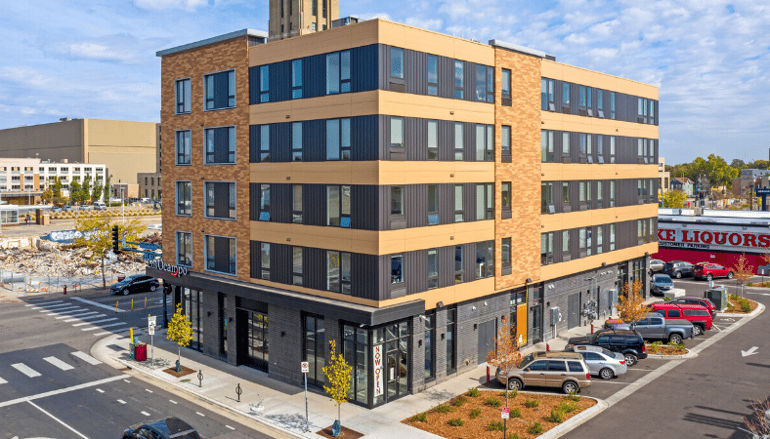 SoPHI apartments offer furnished luxury studios with flexible leasing options in the fashionable Lyn-Lake area of South Minneapolis. Their pet-friendly units, multiple leasing options, and easy access to Downtown are another draw.
SoPHI's strategy relied heavily on Google search and display advertising using a mix of keyword tactics and retargeting.
The average CPC for paid search campaigns in Minnesota is between $1.98-$2.39. In February 2021, SoPHI's average CPC was $1.72 and projected to continue to decrease while their conversion rate increased by 11%.
The bulk of SoPHI's web traffic—67.2%—came from paid search during February 2021 compared to the 5.6% from display ads. Noting this, Imagewërks worked with SoPHI to change their strategy to re-evaluate and pause all display ads to funnel more resources into search.
Utilizing the Call Extension on their search ads with CallRail to track engagement, SoPHI saw a 160% increase in total calls in February. Of the 65 calls that came through, 12 of them converted into solid leads. The average conversion rate from real estate ads is 2.47%, and SoPHI's February 2021 campaign saw a conversion rate of 18.5%.
As we've shown, there are a variety of ways that you can utilize digital marketing to leverage your brand in a way that will garner results, and Imagewërks has a proven track record of success.
With so many new developments going up each month, the competition for renters and buyers is tough. Building, listing and showing just isn't enough. Whether you're a real estate developer putting up student housing, luxury apartments or boutique studios, your new development needs a strong brand identity to stand out from the crowd—and we will give you an edge over the competition.