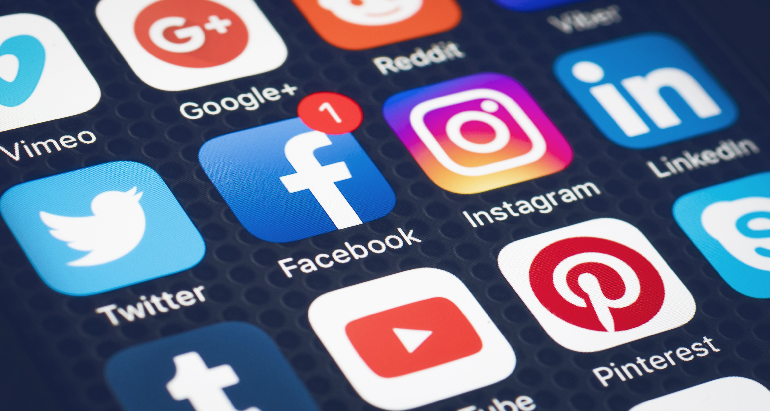 Top 5 Social Media Platforms You Should Have in Your Marketing Plan
By Iris Oghumah -
Social media is an important tool that can boost your marketing campaign. Are you tapping into its full potential?
It's no secret that we're in the age of social media, it's uncommon that you'll come across someone who doesn't have a presence on at least one social media platform.
Research shows seven in ten Americans use social media to connect with others, receive news, share information, and entertain themselves.
Today, 72% of the general public uses some form of social media. And with such a wide audience available, using social media to maximize your marketing reach is a no-brainer.
The question is, which one should you focus your marketing on?
Let's look at the top 5 social media platforms you need to be using for promoting your brand.
1. TikTok
TikTok is one of the fastest-growing brand platforms globally. It was ranked in the top three fastest-growing platforms of 2020 by Morning Consult. Tik Tok's unique algorithm makes it easy for content to go viral. With a total of 1 billion active monthly users, this is the perfect platform to push out promotional campaigns that will gain a wide reach.
2. Facebook
While you might often hear more and more people declare the 'death of Facebook' and its popularity, the numbers tell us otherwise. Facebook currently has the most active social media users at a little over 2 billion. This platform also has the most ad content, so consider competitors.
3. YouTube
YouTube is a great platform for short-form video ads—one of the most profitable forms of marketing. Like the other platforms on this list, YouTube receives an abundance of daily traffic. YouTube users watch an average of 1 billion hours of videos daily.
4. Twitter
Twitter provides an audience of 1 million active daily users. It's a platform that focuses on organic connections between consumers. It's easier to get away with posting more often than usual because of the build of the platform. Things like promoted hashtags bring traffic to your brand.
5. Instagram
The visual element that Instagram is built on provides a great advantage for marketing a brand. Instagram provides an engagement rate 17x higher than Facebook's posts and 33x more than Twitter—making its use essential for a marketing strategy lineup.
In the marketing world, there are countless different platforms to send your message out on. But with the tips listed today, using these platforms in your marketing strategy will boost your reach!
Our digital strategy starts with targeted SEO research and elegant, functional web design—and follows through with data-driven email marketing, digital ads, social media and more. Get more from your digital marketing.