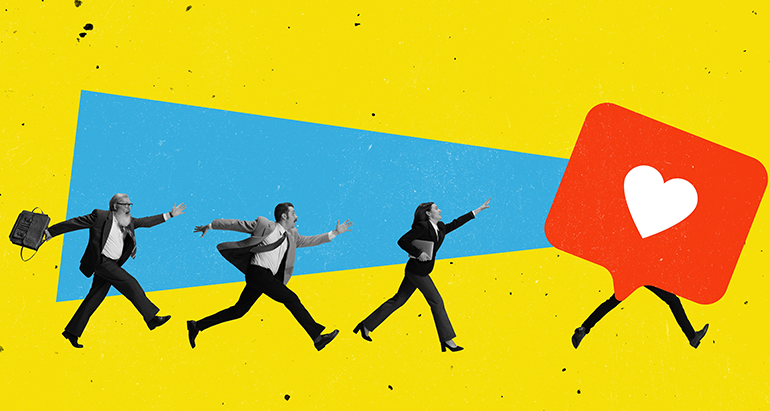 Unveiling the Future: The 10 Social Media Trends Shaping the Digital Landscape
By Lindsay Valenty -
Let's face it: what's right and wrong, in and out, lit or lame, about social media marketing changes almost hourly. How are you supposed to stay on top of the social media trends when everything is constantly changing? Let's crack into it.
Social search is bigger than you think.
YouTube has claimed the title of second-largest search engine behind Google. They've become the go-to resource for people looking to learn, do more, answer questions, and stay on top of what's coming next.
Instagram and TikTok constantly revamp their algorithms to prioritize relevant video content and enhance the social search experience with short videos on mobile devices. Both platforms have transformed social search into an experience that draws us back time and time again with their user-friendly interfaces, fun filters, and shareable content.
There's no excuse not to be inclusive.
Regardless of your posting platform, being inclusive as a social media marketer has never been easier. We can break down the best marketing strategy for you in six simple steps:
Use Alt Text
Anytime you post an image (think Insta), utilize the alt text. Why? Screen readers use it to explain what type of image you include in your social media posts. It can mean the difference between "a photo of a woman hiking a trail in the redwood forest" or "IMG 5107.jpg."
Keywords are, you guessed it, key
Anytime you post a video on social media, be it YouTube or TikTok, capitalize on keywords and keyword phrases. Consider how you consume content on various social media platforms: what do you type in when searching for something specific? Start there and add more as you think of them. A great way to think of keywords is to look at trending hashtags.
Don't just say it; spell it
It's easier than ever to add subtitles to your videos these days. Don't rely on auto-captions: take control of your subtitles on any video platform to ensure everyone enjoys your content (and properly understands it).
#CapitalizationMatters
Screen readers are amazing, but they aren't infallible. That's why it's important to make things as easy for technology to decipher as it is for the human eye.
Regarding hashtags, #CapitalizeEachWord: screen readers aren't intelligent enough to distinguish what you mean if you type #brandingmatters vs. #BrandingMatters. And it's not just for screen readers: hashtags are generally easier to read when you capitalize each word and remove any miscommunication for your target audience.
Emojis in Moderation
Yes, emojis are fun (and functional) in social media marketing, but it's important to remember how and when you use them.
You might pick an emoji that fits what you're trying to say. Still, it could be confusing or inappropriate based on what it's called OR based on how pop culture has adapted it.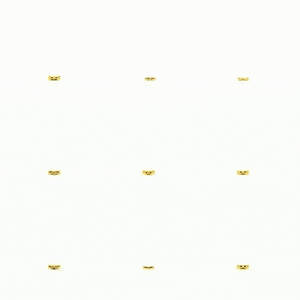 Facebook & Twitter Are Fading.
It shouldn't be all that surprising. Facebook has been the biggest social media presence since 2006, when it went from being a college-only platform to allowing anyone over 13 to register. Twitter launched that same year—2006—and has had its ups and downs.
Both have been around long enough that younger generations (Millennials and younger) are looking for something new.
It's no surprise: platforms like TikTok (launched in 2016) and Instagram (launched in 2010) are hugely popular. Regarding B2B, YouTube, and LinkedIn are the heavy hitters, boasting 2.68 billion and 310 million active monthly users, respectively.
With the release of Threads by Meta, it's unclear if this newest platform will level the playing field: only time can tell.
Post, Post & Post Some More.
We know you've heard it a million times by now, so it won't come as a surprise when we say that content is king. That's why it's so important to make sure that you're not only posting regularly but also posting more content.
That doesn't mean you should just throw something out there. Especially on platforms like Instagram and LinkedIn, publishing more quality content will help you reach not only new audiences, but your target audience as well.
Quality > Quantity.
We know we just told you to post more content but hear us out.
Instead of creating brand-spanking-new content each week, consider boosting existing, evergreen content as part of a paid advertising campaign. Use what you already have, spruce it up, and put it out there as part of your marketing strategy.
Showcase events you might be attending or exhibiting at, and share articles relevant to your industry with your 2 cents on them. You can continue to share quality social media content in several ways without getting burnt out, creating something new every day.
Think Micro.
Nowadays, it's all about micro-communities: people that gravitate toward something in particular, be that a hobby, brand, or cause. Don't be afraid to tap into whatever your niche is to reach an audience that not only cares deeply about the same things that you do but also end up being your greatest source of UGC (user-generated content).
Choose Your Channels.
The days of the "spray and pray" social media marketing method are long gone, where you try to be everywhere simultaneously.
Instead of bogging your marketing team down by having them juggle a dozen different platforms, choose those most relevant to your business and your brand. Are your products/services something that should be shown instead of told? Then maybe focus your efforts on a more visual medium. Instagram, TikTok, and YouTube are a good alternative.
The Face of Company X.
You've probably heard it before, but it bears repeating: people like to support people on social media, not brands. This is why content creators are so important.
When marketing your company, who do you envision as "the face"? Is it the president? The head of marketing? That fun intern? Choose wisely: you want someone with staying power at your company who will also be engaging in a way that will garner attention and followers on social media.
UGC > Company Content.
Not that we don't love what the company content creator does, but if you have users making content around your company/business/brand, shouldn't you capitalize on that?
Instead of spending time creating branded graphics, holiday posts & canned content, reach out to your supporters and share what they're producing. This ties back to that whole "people buy from people" mentality.
Don't have UGC? Get client testimonials. See if you can do a walk-through of a property that you helped design, or take pictures at the restaurant whose menu you created. Highlight the people who make your business/brand/company possible.
Mobile Or Bust.
No matter what you choose to do when it comes to your digital and social media strategy, if nothing else keep these last 3 things in mind.
Don't use fancy fonts
Not every mobile device comes with a specific font available. If you're gonna make something, use web-friendly fonts.
It can't all be GIFs
Yes, there is literally a GIF for everything, but you can't make all your social media content revolve around them. Pick and choose when to use that perfect reaction GIF.
DON'T YELL
Whether you realize it or not, using all caps (unless it's an anagram) comes across as, you guessed it, yelling. So unless you want people to think you're having a bad day anytime they engage with your content, keep away from the caps lock.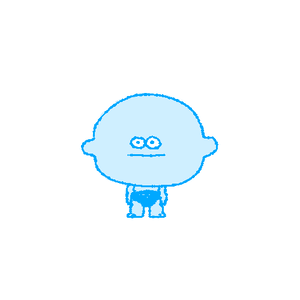 Our digital strategy starts with targeted SEO research and elegant, functional web design—and follows through with data-driven email marketing, digital ads, social media and more. Get more from your digital marketing.