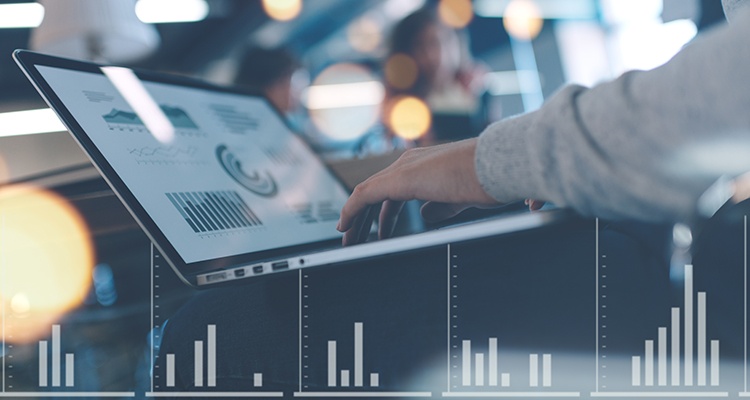 Implementing Social Data in Your Sales Strategy
By Imagewërks -
When it comes to the role of social media in the sales world, there are two ways you can approach it: use it or lose it. It really is that crucial. If you don't take advantage of the data available on Facebook, Twitter, Instagram, Pinterest, Google+, and LinkedIn, your competition will. More than 70 percent of people use social media to research when considering a purchase. How can you use it to your advantage?
Do Your Homework
First off, read everything you can about the company. Then, research their social media. Where are they going for conversations? Read your prospect's LinkedIn profile. This shows them that you care enough to take the time to learn about him/her. Look at Facebook, Twitter, blogs, and live chats. Know what platforms are being used. You can also use social media monitoring tools to see what keywords and brand mentions are most used: some popular ones include socialmention.com, mention.com, talkwalker.com, and hootsuite.com.
Follow, Like, Share
The beauty of social is that everything can be measured and tracked. Case in point: a pretty tell-tale sign that people are interested in your brand (or you're interested in theirs) is by gaging follows, likes, and shares. In order for content to be shared, it must be valued, entertaining, and informative. (What matters to your audience? Why should they care? Why should they share?) This isn't the time to bombard a prospect with a pushy sales pitch. First, you need to build a relationship.
Building Relationships
In the marketing world of today, it's all about building relationships and experiences. This can help you find leads and initiate conversations that could lead to sales. People want to talk to and connect with other people—it's at the core of who we are, they don't want you to just sell them goods or services.
After you've spent time identifying your prospect's needs, send a private message, referencing what you've learned through their online interactions and potential solutions to their issues. You can also create genuine interactions through refining and optimizing the sales approach. Did someone use a hashtag when tweeting about an upcoming event? Use that to send a personal message to the person who posted. Any time someone interacts with your Twitter handle, you can send automated emails to acknowledge their social media activity and suggest content they may find valuable. You already know they're interested—take advantage of this opportunity for direct engagement.
#ICYMI, Hashtags are a Big Deal
Hashtags can help spread your brand's message, track industry news, and analyze customer discussions. Create a unique hashtag on multiple social media channels to establish brand credibility and keep an authentic voice when talking with potential sales leads/customers. This goes back to building relationships.
Collecting and analyzing social data can help you better understand buying behaviors, and help prepare sales leads for effective conversations, ultimately turning prospects into loyal lifelong customers.
Our digital strategy starts with targeted SEO research and elegant, functional web design—and follows through with data-driven email marketing, digital ads, social media and more. Get more from your digital marketing.