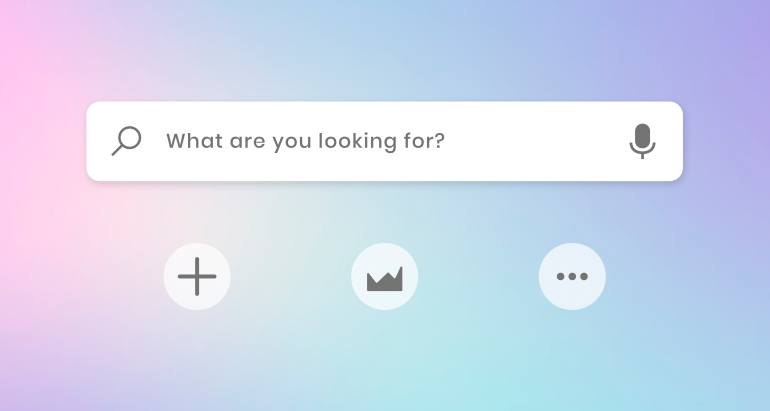 In today's digital landscape, you can't afford to not be online.
An article on HubSpot notes that a business website is the most used distribution channel for marketers. Last year alone, 63% of marketers invested in upgrading their website.
So why is an online presence so valuable? Regardless of what you sell or the type of business you run, having a digital footprint allows consumers interested in what you offer a chance to find you when and how they want.
Knowing this, what aspects of digital will help you increase your visibility—and your chances—of reaching potential customers? In the first of this two-part series, we'll be going over ways a website can get you started.
Website
Although having a social media presence is essential (and something we'll address in Part Two), having a website is arguably the most critical place to start.
A website allows you to showcase your brand comprehensively: imagery, videos, the color treatments you use. It also gives you a platform to offer information that may not easily translate into social.
SEO
Search Engine Optimization (SEO) is an essential component of a successful website. There are two types of SEO you need to be aware of: on-site and off-site.
On-site SEO is when you utilize keywords/phrases in your content to ensure that your site will pop up when your customers search for you.
Off-site SEO is more of the building blocks of your site, such as utilizing keyword-friendly URLs, backlinks to your content, and making sure your site loads correctly and quickly.
Google My Business
If you have a brick-and-mortar location, utilizing Google My Business is a guaranteed way to ensure your business will appear in search.
Utilizing a variety of features, Google My Business allows you to customize how you want to appear to your consumers by allowing you to share posts, photos, information about the services you offer, and much more.
Claiming your business is fast, simple, and an easy way to ensure your customers can find you with the click of a button.
Provide Value
Simply having a website isn't going to be enough to ensure engagement. You want to show value to your customers by creating content that speaks to them.
Generate customer-centric content—educational blog posts, sell sheets, instructional videos, for example—to keep your customers on your site longer and show you know your stuff.
Create Compelling Content
As we just mentioned, content is key to getting people to visit your website.
When thinking about your content marketing strategy, you'll want to decide what other places you plan to share your content—Facebook, Instagram, YouTube, Twitter, LinkedIn, etc.—so you can determine that type of content is best for each platform.
Having easy share links on your website with your content will make it easy for your customers to share your content on their social channels for organic engagement.
Know Your Audience
Targeting your key demographics is crucial when it comes to the success of any online business. By knowing who is most likely to purchase your products or utilize your services, you can build a brand persona to zero in on your messaging.
Eye the Competition
There's nothing wrong with a bit of friendly competition—especially when it comes to standing out.
By seeing what your competitors in your unique space are doing, you can better visualize your USP (Unique Selling Proposition).
• What do you offer that differs from them?
• What makes your brand stand apart from theirs?
• In what ways are your services better equipped to handle your consumers' needs?
All of these are questions you should be asking yourself as you work on your brand and craft your website.
Try New Things
Today, many sites offer chat-bots as a way to engage with their customers from the get-go to assess their needs and help them find what they want.
Keep an eye out for new and upcoming ways to engage with your customers outside of social media. By becoming an early adopter of the latest in tech, you'll stand out from your competitors and show you care about staying relevant and top-of-mind in today's rapidly changing digital landscape.
Our digital strategy starts with targeted SEO research and elegant, functional web design—and follows through with data-driven email marketing, digital ads, social media and more. Let's get digital.