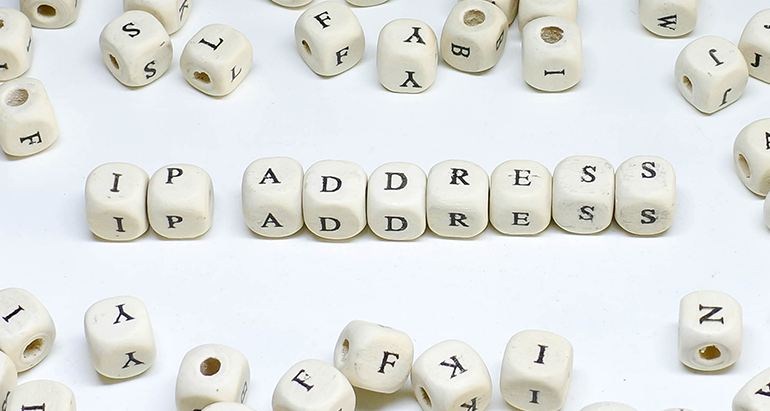 Maximizing Your Ad Spend: How IP Targeting Can Help Improve ROI
By Lindsay Valenty -
It's no secret that companies use analytics and pixels to track traffic to their website. But have you ever wondered how it all works and why you want to spend marketing dollars on it? Let's talk IP Addresses and IP Targeting.
First things first: what's IP Targeting?
IP targeting is a technique used in digital marketing that targets customers based on their IP (Internet Protocol) address and serves target ads appropriately. It's a laser-focused effort that involves targeting consumers based on their physical addresses.
But what's an IP address? Don't worry: we got you.
A device can interact with other devices over the internet using an IP address, a unique numerical code given to each internet connected device, such as a mobile phone.
IP addresses allow advertisers to identify the device and its location to send data to your mobile device to target audiences.
When other identifiers, such as cookies, are not available, companies use your IP address as an identifying value to monitor households or people.
Okay, how do you know IP targeting works?
By knowing your audience's unique IP address data, you can target your key demographic like no other marketing strategy out there.
Digital marketers can utilize IP targeting in a variety of ad campaigns, such as
• targeting individual customers attending a local event within a certain radius
• targeting a specific audience who visit a physical location similar to one you want to market (like targeting new parents with ads for a daycare provider near them)
• targeting a specific demographic where they are to increase business (like targeting people who visit college campus and advertising to college aged students who use the college wide wifi)
Pro tip: append targeting data with a trusted partner and gain physical mailing addresses to add direct mail to your IP targeting campaign.

How do you find your target audience?
Finding your target market is the first step in implementing IP targeting properly.
You can do this by developing a buyer persona that includes the following:
• unique traits
• buying habits
• demographics
• trends
• preferences
Different IP targeting techniques and platforms might be used, including ad networks or programmatic ad platforms.
Create the right message and personalized content that appeals to your target market. Pro tip: monitoring the results of your IP targeting campaigns and adjusting your criteria and ad content is critical.
Is IP targeting right for me and my business?
Delivering highly targeted and personalized ads to specific geographic locations is one of IP targeting's primary advantages. As a result, your marketing campaign could see more significant ROI and higher engagement rates. By displaying ads to an individual IP address, IP targeting can also help you reach new audiences and increase the size of your target demographic.
When using IP targeting as part of your digital advertising strategy, there are a few possible negatives digital marketers consider. These include:
• Customer Privacy Concerns
• Unintended audiences or different demographics
• Ad spend
If Internet Protocol targeting is a service you want to pursue, consider this:
• Your goals
• Your marketing budget
• What the best platform is
• How to monitor the ROI
Internet Protocol targeting comes in many formats, such as:
• Geotargeting—targeting specific locations
• Account-based—targets businesses or organizations
• Contextual—targets people who visit a specific website or apps
IP targeting is just one digital strategy that your business can explore. Our digital strategy starts with targeted SEO research and elegant, functional web design—and follows through with data-driven email marketing, digital ads, social media and more. Let's get digital.