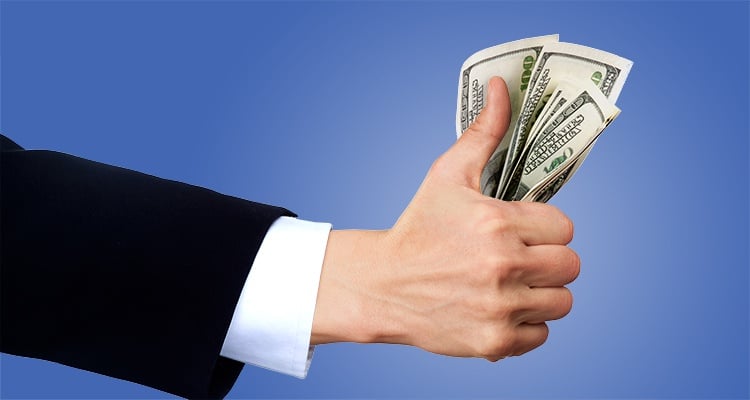 Facebook's 2018 News Feed Changes: How They Impact Your Marketing
By Imagewërks -
In January, Facebook announced it was making changes to its news feed algorithm in an attempt to make time on the platform more meaningful—and perhaps more psychologically healthy.
The retooling is intended to promote content that generates back-and-forth conversations—rather than just likes or shares—and limit the amount of content that comes from publishers and brands.
The impact on branded content
In his January 11 blog post, Facebook's Adam Mosseri made no bones about what these changes could mean for businesses:
"As we make these updates, Pages may see their reach, video watch time and referral traffic decrease. The impact will vary from Page to Page, driven by factors including the type of content they produce and how people interact with it. Pages making posts that people generally don't react to or comment on could see the biggest decreases in distribution. Pages whose posts prompt conversations between friends will see less of an effect."

Whether or not they were prompted by the scrutiny over "fake news" or the continuing criticism that social media is contributing to generational isolation and anxiety, these changes have already had an impact. Within just the first months, the updates have resulted in overall users spending 50 million fewer hours a day on site.
According to Facebook's Mark Zuckerberg, that was always part of the plan:
"I expect the time people spend on Facebook and some measures of engagement will go down," he said in a Facebook post early this year. "But I also expect the time you do spend on Facebook will be more valuable."
How should marketers respond?
While the idea of decreased reach and watch time may seem discouraging, it's not all doom and gloom. Facebook still allows users to set their own parameters on which content they want to see first—including from brands and publishers. So loyal followers are still going to get your content.

In addition, fewer viral videos and click-bait stories in user news feeds could mean less clutter and competition within the space. As always, the quality of your content—and now the conversation it provokes—will be what keeps your brand in the mix.

With these new changes in mind, here are three areas to focus on to keep getting the most out of your social media marketing.
1. Facebook Groups
Under the new algorithmic rules, content that is commented on and discussed by users' friends and family members will get highest priority. Ensuring your content is both timely and relevant will go a long way toward inducing those comments and conversations. (Keep in mind, "engagement bait" posts that simply solicit reactions for the sake of racking up comments will be demoted, so make sure your content is the sort to encourage such engagement organically.)

One of the best ways to capitalize on this is through Facebook Groups. Since Groups already function as a form of conversation engagement, posts within these groups are much more likely to get prioritized.

It's easy to set up a group of your own on Facebook, but with a little searching, you may find that users have already set up their own groups around your brand, product or topic of choice. If so, monitor the conversation. And if you can provide value to it, get involved. But don't sell; your job is to inform, educate and engage. Leave the pitching to your ads.

2. Facebook Ads
As organic reach declines under the new updates, paid Facebook Ads are looking more essential. With boosted content a question mark, targeted ads are really the only sure-fire way to get your promotional messages in front of your desired audience.

If you're not already investing in Facebook ads, the platform's Ads Manager tool can get you started. It's fairly simple to use, walking you through the steps you need to define your target, create ads, customize your campaign and track your results.

3. Facebook Live
Though viral videos are being downgraded in news feed, live videos will perform much better. According to Mosseri, "Live videos often lead to discussion among viewers on Facebook—in fact, live videos on average get six times as many interactions as regular videos."

Start looking at events, webinars, tutorials and other opportunities within your organization that might be a good fit for streaming on Facebook Live. Or work with your agency to create promotions specifically geared toward exploiting the platform. (Just be sure to work out the technical requirements necessary beforehand to ensure a smooth streaming experience for users.)
There are a number of other ways you can help your company weather Facebook's recent changes—like encouraging followers to add your page to Facebook's "see first" feature and including your business on Facebook Local.
It will take time to know how these news feed changes end up impacting your bottom line. You'll want to monitor the changes you see in traffic to determine where best to invest your time, effort and budget on social platforms going forward. In the meantime, the best course is to continue creating relevant content that not only keeps users engaged, but gets them talking too.

Our digital strategy starts with targeted SEO research and elegant, functional web design—and follows through with data-driven email marketing, digital ads, social media and more. Get more from your digital marketing.