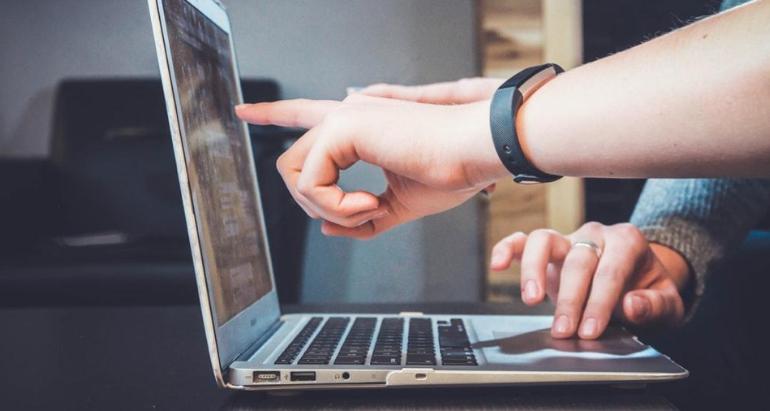 Digital Trends to Keep an Eye on for 2020
By Guest Blog -
Considering the pace at which modern technology is growing and evolving, everything else that relies on it must embrace change at a similar speed. And digital marketing is no exception to this rule.
Thanks to technology, sharing information is easier than ever before. Technology makes it a thousand times more accessible to generate product or brand awareness among your target audience or to increase your sales.
That said, let's take a look at what's in store for 2020 in terms of digital marketing trends.
Using chatbots for outstanding customer experience
The chances that you have engaged with a chatbot in the last month are very high, even if you may not have noticed it. No need to overcomplicate what chatbots are. So, all you have to know is that they are computer programs that can automate specific tasks while chatting with users through a conversational interface such as a website.
According to a report from Oracle, around 80% of brands have claimed that they are planning to use chatbots by 2020. Moreover, a study conducted by Survey Monkey and Drift Show shows that 38% of consumers report that they prefer talking with a chatbot when interacting with a brand.
The primary purpose of using chatbots is to provide customers with better customer experience. Unlike human employees, chatbots can automatically respond to the questions or needs of the customers within seconds. Moreover, they are a 24/7 customer service that never gets tired, and they also won't ever have the wrong attitude towards a customer.
That said, there is no doubt that chatbots are here to stay in 2020 too.
Data analytics for personalization
Data-driven marketing is more important than ever in an era where consumers want to feel valued and essential. In the last decade, the way businesses promote their services and products in the past has changed completely.
Businesses no longer expect customers to buy their products; they have to engage and convince them first. And, it seems that, nowadays, personalization in marketing and customer experience is paramount.
According to a report from Evergage and Researchscape International, an impressive 96% of marketers believe that personalization is king in advancing customers' relationships with a brand. Personalization in digital marketing aims to optimize a brand's interactions with its customers by mapping out their customer journey and understanding their needs and wants at a whole new level.
However, with the increasing customer data, how can marketers manage it properly to create personalized experiences these days? Anne Brenner, a marketing specialist at WowGrade, explains that: "Influencing consumer behavior to elicit certain actions is all that personalization is about. It all comes down to mapping customer journey with the brand, including data about previous purchases, preferred marketing channels, ads that led to their engagement, and overall consumer behavior".
Based on the consumer data, marketers can create content that will influence the consumer's behavior into making specific actions that marketers want them to. To create engaging and comprehensive content for individual customers, marketers can use online tools such as Studicus, Grammarly, BestEssay.Education or HemingwayApp.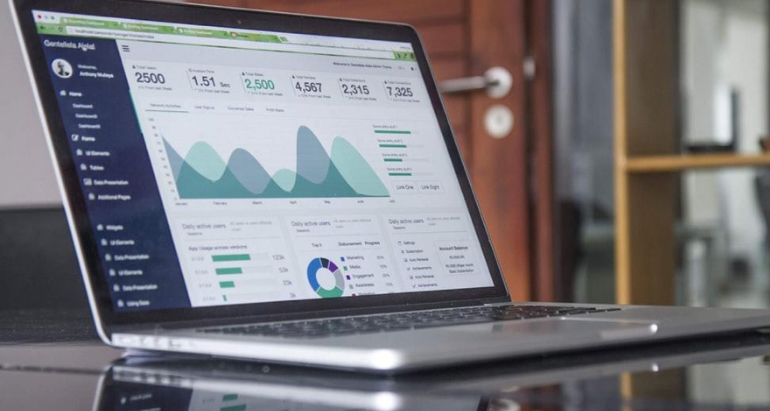 Videos are king
Marketers used to say that video marketing is the future. And, it seems that the future is nearer than we all thought. This year, video marketing has been considered to be king in digital marketing. According to Forbes, several statistics show how powerful videos can be in marketing.
For example, it seems that 55% of people watch online videos every day. Plus, 92% of video consumers also share the videos they watch with their peers. So, not only that videos are viral, especially on Social Media platforms, but they also seem to be extremely useful for engaging consumers.
What makes video marketing even more popular is the several ways in which brands can use them. There are different types of videos that brands can use to reach specific goals. For example, product videos are considered to be the most effective way to increase conversion rates by providing the customer with all the information they need about a particular product.
With so many promising statistics, video marketing is very unlikely to disappear from the landscape in 2020.
Content quality is more important than ever
While there is strong evidence that video marketing is on the rise, there is also evidence that many consumers still prefer written content over visuals. According to Hubspot, there is still 20% of consumers that will read the written content of a website or social media page.
Text is an essential part of a quality content strategy. We are talking about writing content that can capture the interest of the readers and engage the audience to take further actions that benefit the brand. For comprehensive, engaging, and professionally-written content, marketers can use tools such as:
TrustMyPaper: an online community of writers who can help marketers create engaging content for all types of audiences.
Copyscape: This is a free plagiarism checker where marketers can make sure their content is 100% plagiarism-free so that they can stand out from their competitors.
GrabMyEssay: As with any writing, editing can be extremely challenging. The professional writers from Grabmyessay can check the content and make sure it is 100% grammar and style mistake-free.
Thesaurus: This free online tool can help writers enrich their vocabulary and style by providing unlimited synonyms and antonyms to avoid using a word too often.
Content marketing, primarily written content, is one of the cheapest and most effective ways to engage customers and to build brand awareness.
Influencer marketing
With social media becoming even more integrated into the consumers' lives, it comes as no surprise that many brands report using influencer marketing in their strategies. We all have at least one influencer whom we follow on social media. And, we have to admit that, whenever a famous influencer recommends a product or a company, the curiosity to find out more about it it's skyrocketing.
According to a survey from the two companies Keller Far Group and Experticity, 82% of the consumers who took part in the study admitted being very likely to follow the recommendations of an influencer they admire. Moreover, according to a 2019 Influencer Marketing survey from Mediakik, 80% of marketers believe that influencer marketing is an effective strategy for their brands.
So, it seems that the era of influencers is just at the beginning, and it is expected to continue to grow in 2020.
In 2020, there is going to be a fierce battle in the marketing landscape between all these trends. Which of them is going to become the new king? They all seem very promising and are expected to continue to grow in popularity. However, marketers must keep an eye on each of them to make sure they use the most effective marketing strategies.
Our digital strategy starts with targeted SEO research and elegant, functional web design—and follows through with data-driven email marketing, digital ads, social media and more. Let's get digital.
***
Angela Baker is a top-rated writing specialist who is currently enjoying her passion for writing by working as a freelancer at SupremeDissertations. She is also managing her blog, where she shares her thoughts and knowledge with her audience. She is continuously looking for ways to invest in her professional and personal development and focused on helping new writers to improve their writing skills. Apart from managing her blog, Angela also writes for LiveInspiredMagazine, rounding out her professional writing career.