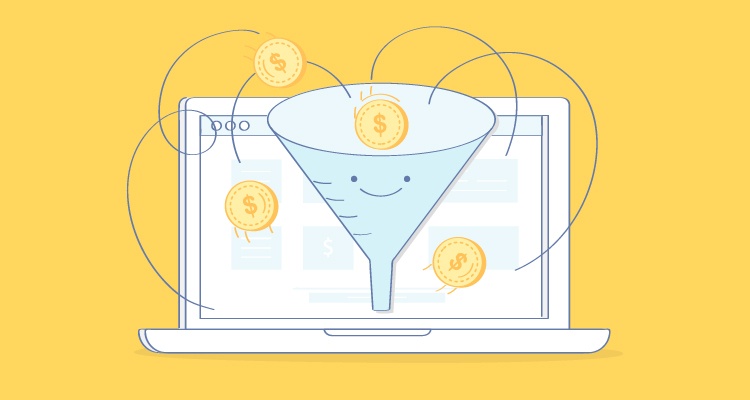 7 Lead Generation Mistakes to Stop Making
By Imagewërks -
Your website is your strongest business tool on the internet but simply having a website is not enough.
To be a successful lead generation engine your website needs to include an integration of SEO, social media, content marketing, calls-to-action (CTA), lead capturing forms, landing pages, and nurturing tactics that convert visitors into leads.
Below, we discuss the lead generation mistakes you should stop making in order to ensure marketing success.
1. You're getting the wrong leads
Lead generation isn't just about getting more leads, it's about getting more of the right leads. Tracking who is visiting your website and converting can uncover valuable data and behavior insights. These insights are the first step for targeting your marketing efforts, controlling your cost and reducing wasteful spending.
When your audience is targeted, your content is more relevant and will attract, retain and convert visitors to leads more easily. The trick is to strategically select different channels that fit your budget and reach your intended audience.
2. The messaging is irrelevant
Use data driven insights to create relevant messaging that is targeted for your visitors' behavior and attributes to re-engage them online and offline.
Make sure your marketing content is optimized for organic search with the right keywords and phrases so it ranks high in search engine results. You will have to do some research to identify what specific keywords your target audience is likely to use when searching. Put your buyer persona to use and tailor your content to your ideal prospect.
3. The user experience is not great
User experience and the time users spend on your site directly impact each other. Improve the quality of your website to create a meaningful experience, minimize the number of lost visitors and lower your bounce rate.
A bounce rate is the number of visitors who leave your website without taking action. High bounce rates means fewer leads from your website, and is a good indicator the experience or content on your site needs some work.
4. Users are not taking action
All the effort that goes into designing and building your website ultimately boils down to one thing: the call to action (CTA).
A CTA is a button that converts visitors to leads by prompting them to fill out a form to redeem an offer. This offer can take a variety of forms: downloading a piece of content, signing up for a newsletter, starting a free trial, or making an appointment. The button may be simple, but an effective CTA is the product of a lot of strategic thought.
5. Consumers are not filling out the forms
The form is essential to securing conversions when it is time for people to sign-up, subscribe, or download an offer. It is the last point of friction before a visitor becomes a lead, and its design can either make or break your conversion. The simpler your form, the higher your conversion rate.
6. You are not utilizing multiple channels
Your website is not an island. Marketers need to utilize multiple channels to maximize lead generation efforts and drive qualified visitors to their website. You want to be where your customers are. The objective is to make it easy for prospects to discover, evaluate, and purchase in any way that is most appropriate for them. It is all about having the right marketing mix.
A few channels that can help your business generate more leads are: blogs, email, social media and direct mail.
7. Users are not being re-engaged
Website visitors can bounce from your site by clicking on a link to a new site, clicking the back button, closing an open window, or typing a new URL. In order to get website visitors into your sales funnel, you want low website bounce rates.
By leveraging retargeting (sometimes known as remarketing), you can re-engage people who've left your website and draw them back into your sales funnel. Retargeting works by tracking visitors to your website and serving them online ads as they visit other sites around the web. This is particularly impactful when you retarget people who visit high-converting web pages.
Our digital strategy starts with targeted SEO research and elegant, functional web design—and follows through with data-driven email marketing, digital ads, social media and more. Let's get digital.