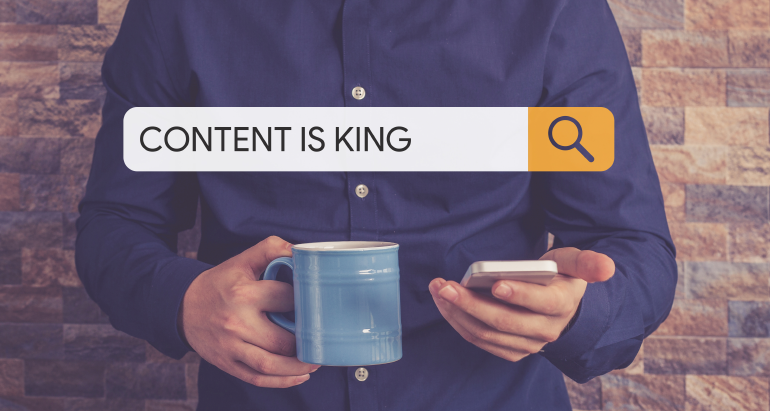 7 Best Apps to Optimize Your Target Email Marketing
By Guest Blog -
Email marketing is one of the most common digital outreach campaigns focused on building and cementing relationships with potential customers
Once you have decided on starting an email campaign, it is very important to lay out a plan for the entire marketing strategy.
Note down every detail about the strategy to help you decide on what tools will be needed. Although the apps and tools you use greatly depend on the kind of campaign you're starting, here is a list of the top 7 tools to choose from:
Mailchimp
Mailchimp is a very powerful tool with a wide variety of features for a successful email marketing strategy. Some of those features include automating the process of segmenting customers into different email lists. This feature can be achieved using various techniques such as behavioral targeting and segmenting customers by scouting for lookalike audiences.
These features can be accessed through an interactive audience dashboard that gives you all the insights needed to make wise decisions. Besides, Mailchimp provides you with templates that can be used for responsive emails that adjust according to the screen size.
The drip campaign specialist for an online assignment help says that you can automate email marketing campaigns and link them with social media practices. Despite all these great features, probably the greatest one is the insights section. With this feature, you can get an overview of your email marketing strategy. Above that, you can also get smart recommendations on how to improve the campaign.
HubSpot Email Marketing
HubSpot Email Marketing is a tool that can be used to accelerate this outreach campaign to a great extent. You do not need previous designing or IT experience because this tool's interface is very simplified but delivers great results. There is a wide variety of features to choose from when using this tool.
Their subscriptions begin from free services up to enterprise-grade features. The entire purpose of using HubSpot Email Marketing software is to boost overall clickthrough rates. This is achieved by personalizing each email for each subscriber on your email list.
You can either use a template provided by this HubSpot or exercise the option of creating the email from scratch. HubSpot Email Marketing has a powerful editor that promotes high customizability with a lot of great features. For example, you can drag and drop design elements and customize images, call to action buttons, and colors used on the email template.
Campaign Monitor
Campaign Monitor can help busy business people and marketers craft their email marketing content with great precision and excellent visual appeal. This tool has all the features you need to create beautiful email templates to propel this marketing strategy. The emails you create will appear beautifully and present a professional image amongst recipients.
You can choose from their wide range of professional email templates that have interactive features. For example, interactive features like countdown timers can be used on promotional email content. Also, Campaign Monitor creates responsive email templates that appear in a visually aesthetic manner.
The marketing expert for the assignment help UK states that every visual aspect can be customized accordingly, depending on the appearance of the brand. You can also personalize trigger emails that have been triggered by different actions users might take. Besides, business people and marketers can send personalized content to targeted audiences.
Zoho Campaigns
Zoho Campaigns is the ultimate email campaign creation and tracking software that can be used for free. This tool can be used to create an email marketing strategy from scratch and KPIs can be set to monitor its progress. Users also have the ability to customize email designs the way they would like to, using this tool's easy-to-use editor.
Alternatively, you can get a predesigned template and just fill out your copy and send it to selected email lists. Afterward, automation kicks in and gathers data regarding how users engaged with the email. This data can be accessed in real-time on an interactive dashboard, which provides all necessary data in a visualized manner.
Business people and marketers can also personalize their email marketing content using Zoho's automation tools. If you are currently signed up for Zoho CRM, the tool can be linked seamlessly with it. That creates a unified workflow that promotes productivity and cost-efficiency.
ConvertKit
ConvertKit has been hailed as one of the most comprehensive email marketing tools. The tool takes care of each step in the user journey leading them to be loyal members of your community that you engage with using email marketing. You can use ConvertKit from the moment they sign up until they are primed and ready to make a purchase.
ConvertKit has been used by marketers and business owners to create email opt-in forms. The forms that have been created will appear visually aesthetically and they will also be responsive. Afterward, this tool can be used to personalize content through customer segmentation.
Users can also automate their entire customer journey by setting trigger emails and automating other aspects. ConvertKit can be integrated with various tools that you might be using currently to unify workflows and promote productivity amongst yourself and employees.
ActiveCampaign
ActiveCampaign handles almost all the important email marketing techniques including automating this outreach campaign. You can automate your entire email marketing strategy using this tool and reach the desired results. Some of the tasks that can be automated include segmenting customers to different lists depending on behavioral patterns and other factors such as demographic information.
You can start creating subscription forms that are engaging and prompt potential customers to sign up for your newsletters. At the same time, you can connect with customers to a greater extent using ActiveCampaign's using their CRM tool. This creates a great relationship between sales and email marketing with the intention of lead nurturing using this strategy.
The tool provides all-around coverage for business owners that are not highly skilled in email marketing. Most importantly, ActiveCampaign helps conduct effective email marketing campaigns without investing much time into this strategy.
GetResponse
GetResponse has been designed predominantly for small businesses that require email marketing services. The tool covers almost all aspects of the email marketing strategy and it is designed specifically with businesses like yours in mind.
Various phases of email marketing, such as content creation and trigger emails funnel visitors to the business website and monitoring the performance of this campaign. Everything is done automatically and you do not need to learn how to code. Tracking KPI metrics will help you identify the number of leads generated from your email marketing strategy.
You can use templates that are customizable to create exciting and engaging email content. The whole purpose of this tool is to get you the desired response. All of this comes with valuable analytical insights to help you make better email marketing decisions.
The bottom line
These email marketing tools are the best at automating this outreach strategy and improving the ability to track KPI metrics. Most of them can help create beautiful emails using prebuilt templates or even starting one from scratch. Editors built in these tools simplify the task of creating visually aesthetic emails using features such as drag-and-drop functionalities. The great part is you can get some of these for free but with limited features.
Our digital strategy starts with targeted SEO research and elegant, functional web design—and follows through with data-driven email marketing, digital ads, social media and more. Let's get digital.
***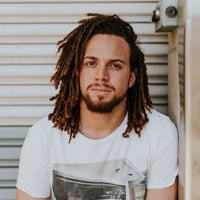 Michael Gorman is a UK-based academic writer and editor holding rich experience working with the best paper writing services. He is currently working for a law essay writing service, regarded as the best by online essay writing service reviews. He is a champ in writing essays, thesis and dissertations and his experience comes from strong academic background and training courses.