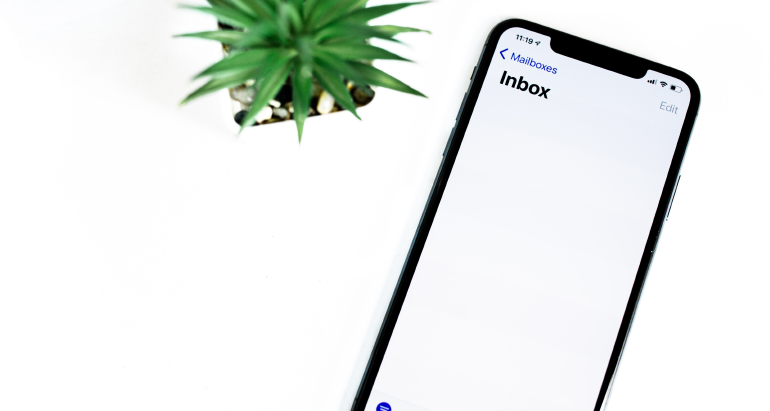 6 Tips for Mastering the Art of Communication with Customers via Email
By Guest Blog -
The only way to sustain your business and retain your customers is to communicate effectively with them.
If they have any issue with your service or product, they should be able to reach out to you and express their grievances. They also expect that you offer them the customer support that they desire through open communication.
If you cannot do this, you would fail to retain your customers, and it's only a matter of time before your business fails. This is because it's more challenging to gain new customers than to retain the old ones. That's how important communication is to your business.
There's no way you can effectively manage your business without communication. There are a lot of people that you need to communicate with for the sake of your business: customers, employees, investors, vendors, colleagues, and every other person involved in the day-to-day running of your business. Much of this communication won't happen over phone calls, text, or social media: it will occur over emails.
Email remains the primary means that professionals and businesses use to communicate with their prospects, clients, co-professionals, investors, etc. The fact that hundreds of billions of emails are sent and received every day shows how important and useful email is.
Despite the continuous growth of social media and how businesses use it to reach out to their prospects, direct communication with customers comes down to emails. Also, smartphones now make it easy to receive these emails and respond to them instantly, making it even more useful.
However, communicating with your customers through email is an art that businesses need to master. Otherwise, it can be as ineffective as it is useful. There are specific tips that you need to practice while communicating with your customers through email. According to bestessay.com, here are some of the tips to master email communication with customers.
Respond to customer emails within 24 hours
When customers have grievances about the product or service that your business offers, one of the ways they will reach out to you is by email. The first tip for communicating with them effectively through email is to respond to their email as quickly as possible. Typically, in less than 24 hours.
It does not matter how difficult the problem is. You have to think about it, or whether it's something that you can resolve immediately. You have to ensure that you're consistent in providing quick responses to all customer emails.
According to a study by MailTime, about 52% of people sending work-related emails want to get a response within 12 and 24 hours. So, even if you need some time to give them the appropriate answer or resolve the issue, reply to their email and acknowledge that you've seen and are working on it. This will buy you some time to craft a proper response and resolve their issue. You'll also be communicating correctly, instead of ignoring the mail for days, 'thinking of a response.' You will lose the customer that way.
There is email software that you can use to ensure you get a reminder of the email, ensuring you don't forget to give feedback or resolve their issue after sending the initial acknowledgment email. Saying you're 'working on it' will buy you time, but it won't stop you from eventually losing the customer if you don't get back to them.
Copy and paste
With the billions of emails sent and received per day, you should expect to have your percentage of that. There's a huge possibility that you will get overwhelmed by a large volume of emails. It's either you have to send emails to numerous people or respond to multiple emails from different corners.
Suppose you decide to address these emails (whether sending to people or responding to emails) one after the other. In that case, you'll be spending so much time and energy.
The thing with email is this: if you have to send 100 emails, about 20 will be the same with the different receiver. Also, if you respond to 100 emails, you could be addressing the same thing with 30 of them. This is why you have to create a template for your most-sent emails. This will allow you to copy and paste the message, change the recipient's name and you're good to go. This will save you tens of hours per week and reduce your stress.
Check your grammar and spelling
While spelling and grammar mistakes might happen, it rubs off badly on the receiver seeing such errors from a business they patronize. It could turn them off or, worse still, affect your trust and credibility. You don't want something so minute to affect your business, so you need to check. If possible, use language tools that can help you check your typos and grammar before sending an email.
Be proactive
Your email inbox is different from your WhatsApp or other social media inbox. You can't send short messages or hold back and forth conversations. You shouldn't; otherwise, you will have a backlog of emails you're yet to respond to.
Save yourself that stress and save your time and that of your customer by being proactive. While communicating via email, you should anticipate the next questions that the customer will ask and try to answer them all in one email. Using this method, once they read it, they have their answer even before they ask the question, and you both can move on from that.
As much as you can, it would be best if you minimized that back-and-forth mode of conversation in your inbox, and you can only do this by being proactive.
Point out the action items
One of the worst things to do when sending an email is to send a lengthy email with an action item. In the end, none of the information you send will be relevant, and you will have the recipient wondering what they are supposed to do.
According to authors of coursework writing at the best writing services, what they'll do next is stop reading your emails, or worse, unsubscribe from your email list altogether.
Everybody is busy. No one has time for long emails with no bearing or direction. Keep your emails as short as possible, and be sure to point out the action items. What's an email without a CTA? Point out the CTA: make it bold and visible.
Have the last say
When you communicate with your customers through email, you must make sure you have the last say. This is necessary if they reach out to you (probably when they have a complaint). It shows that you have received and acknowledged their message. Little things go a long way in business. Your customer shouldn't have to wonder if you got their email or not. Let them know that you have seen and are on it. They should stay expectant of your feedback, knowing that you got the mail than wondering if you got it or not.
Conclusion
Email is a powerful communication tool for businesses today and especially when it comes to relating with customers. It will help if you use it well. While every little thing goes a long way in emails, it isn't so tricky to master the art of communication with customers in this way.
Our digital strategy starts with targeted SEO research and elegant, functional web design—and follows through with data-driven email marketing, digital ads, social media and more. Let's get digital.
***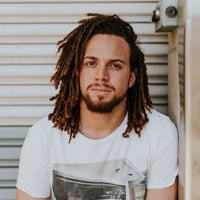 Michael Gorman is a UK-based academic writer and editor holding rich experience working with the best paper writing services. He is currently working for a law essay writing service, regarded as the best by online essay writing service reviews. He is a champ in writing essays, thesis and dissertations and his experience comes from strong academic background and training courses.