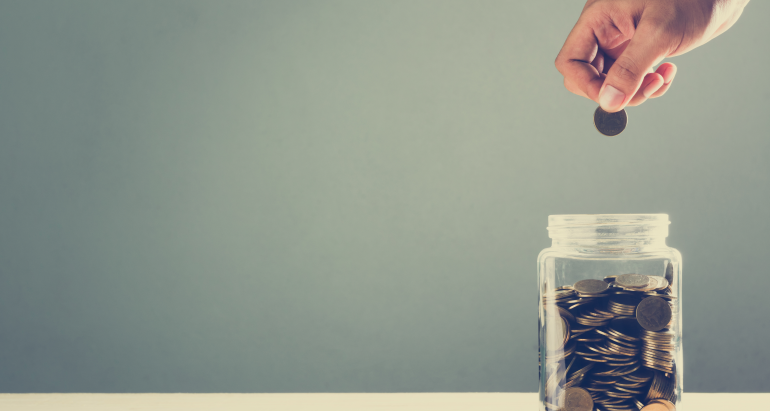 5 Financial Marketing Hurdles and How You Can Overcome Them
By Lindsay Valenty -
Marketing, especially in the digital realm, is a whole different beast when it comes to the financial industry.
You need to ensure that you have your customers' trust and are addressing their needs — they don't want to be "sold" something. People are very protective when it comes to their finances, which makes a lot of sense: in fact, a staggering 92% of Millennials don't trust banks at all.
With statistics like that, it may seem like a hurdle you can't clear. However, we'll cover ways you can not only reach your audience but keep them engaged with your brand.
Relate to Your Target Audience
Finance is an extremely personal subject for consumers in a way that other products aren't. Not everyone views financial management in the same way, which is why it is essential to look at your audiences' behavior before you start crafting copy.
In the case of finance, research and market data need to be your best friend. Understanding where your potential customers are in their financial journey is crucial if you want them to engage with your brand and invest in the services you offer.
Young people who engage with financial companies are looking for three things:
• Simple Digital Experience
• Reward Programs
• Convenience
To reach and attract new consumers, you need to speak their language, understand what they need, and above all, you need to educate them on what you offer in a way that makes sense to them.
Build a Sense of Trust
People want to do business with financial institutions that they trust, especially when it comes to Millennials. Earning that trust comes from establishing and maintaining remarkable company culture and building digital experiences that young people will use and endorse.
Millennials don't trust banks, believe in investments, and most of them don't even have a credit card. The current generation doesn't want to have anything to do with financial products following the economic crisis of 2008, so you can't market to them as if it never happened.
Company values matter to the people who invest in your services. It is your job as a marketer to promote those values and show your customers that you live up to them every day.
When reaching out to younger audiences, social media is a great way to generate brand awareness and build trust by meeting them where they are.
Educate with Quality Content
Statistics show that only about 24% of Millennials have a basic understanding of financial concepts. It's more important than ever that you create content that can educate them without coming across as a glorified sales pitch.
Teaching your audience with quality content is a great way to engage and generate traffic to your website and social channels. People love to learn, and if you can create more content that informs vs. sells, not only will they be more likely to share it, but it can also establish trust (like we mentioned above).
Use keyword research to find topics that your target demographic is looking for online, and then craft content that meets those needs. Make sure to ditch the industry jargon: no one outside of finance understands or can relate to it. Unless you plan to do a deep-dive into what specific terminology means, don't use it.
Create a Dynamic User Experience
A recent study in the UK predicted that over 70% of young people would exclusively manage their finances online via digital channels by 2023. Not only that, but Generation Z and Millennial's both prefer to engage with brands via digital channels, which is why it's crucial to have a mobile responsive website and mobile app (if applicable).
Your mobile users want to be able to understand and navigate your website easily, so make sure your landing page meets these requirements. A new or potential customer should be able to get an idea of who you are and what you offer as a company just from looking at your landing page alone.
Keeping your design simple and uncluttered is a great way to ensure you stand out. Don't use pop-ups, focus on financial-speak that no one knows, or send people off your site. Try to use copy that comes across like a conversation when you engage with customers — don't feed them a sales pitch.
Personalize Your Marketing Efforts
You wouldn't market to a first-time homebuyer the same way you would to someone who is looking to refinance, so your marketing strategy can't follow a one-size-fits-all model.
37% of financial marketers plan to focus on personalization and targeting in 2019, and you should, too. Sending personalized communications to your customers makes them feel valued and not like just another account.
Financial personalization is done two ways: by offering existing customers relevant services or user-specific recommendations.
With existing customers, using data that relates to the products or services they use currently can help you narrow down what services they may need in the future, such as a rewards program or mortgage.
User-specific recommendations gleaned from third-party data can allow you to craft targeted campaigns for the following:
• New homeowners who may need a loan for home repairs
• Families with college-age children looking for student loans
• Homeowners who may want to refinance their mortgage
• Families with new children who may be interested in a savings account
By fine-tuning your consumer data, you can generate hyper-specific marketing campaigns for new and existing customers alike.
Using these practices, and seeing where your marketing falls within the industry, can help you find ways to stand out from the competition. At the end of the day, people just want to feel valued, so make sure your marketing efforts put that model into practice.
Our digital strategy starts with targeted SEO research and elegant, functional web design—and follows through with data-driven email marketing, digital ads, social media and more. Let's get digital.