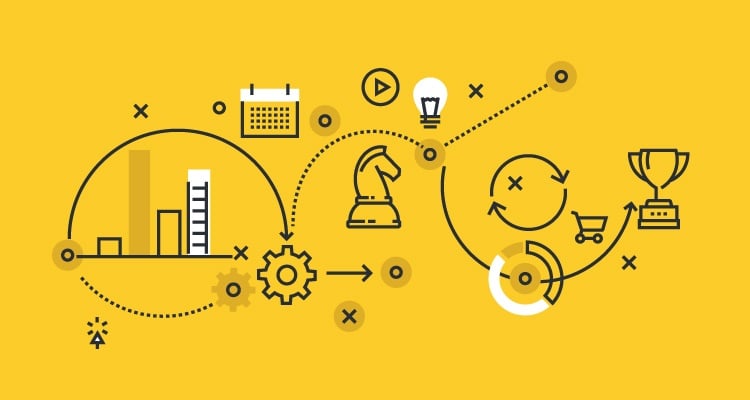 5 Effective Digital Marketing Strategies
By Imagewërks -
Don't miss opportunities to reach prospective consumers and connect with your audience—make the most of online marketing strategies.

An effective online marketing plan consists of a mix of strategies. In order to stay on top of your game and gain the most reach in the digital world, we take a look at some popular communication strategies:
Content marketing
Nearly everything you look at online is content-driven. Content marketing examines the wants, needs, desires, interests, concerns, and pain points of prospects.
Before writing anything, though, you need to have a plan: What do you want to accomplish? How can the content engage, entertain, and inform your audience (what's the value in it)? Is it relevant? Is it valuable? Is it credible? Does it create positive associations to your brand?
Effective, well-crafted content has long-term staying power and can help you build customer relationships.
Social media marketing
A consistent presence on Facebook, Twitter, Instagram, LinkedIn, and other social channels (Google+, YouTube, Foursquare, Pinterest, Snapchat) can drive targeted traffic to you, and really, isn't that every marketer's dream?
The advantage of social media marketing (other than it being incredibly cost-effective) is having the opportunity to interact with your customer base. You can read posts and glean insight into behaviors, immediately respond to problems, follow the competition, and increase your brand visibility. On Facebook alone, there are 2.13 billion active monthly users.
The type of social media you use depends on how you can best connect with your audience. If you're not sure which social networks to utilize, try a few, then analyze the results. Is your audience engaged? Does the network contribute to your brand's objectives?
SEO marketing
Search-engine optimization, or SEO, has come a long way in recent years. According to Inc., "good SEO is about creating a relevant, informative website, with unique content and great user experience, and encouraging the sharing and distribution of great content to drive organic publicity and links back to your site."
In other words, SEO is how people are finding you. It works in that Google uses a complex formula called an algorithm to score every website—then assigns a ranking. The problem is, the rules are always changing, creating an environment of SEO shape-shifting. You can't outsmart search engines. You can, however, prepare for trends.
Target a keyword phrase (keywords are as critical as quality content), revise headlines with relevant keywords, tweak your SEO page titles (the Content Marketing Institute has some good rules of thumb here), add captions with images, create internal links, and make sure your pages are mobile-friendly.
Mobile marketing
Apps. Texting. Mobile web searches. Voice searches. If you aren't marketing on mobile, you're missing out. According to a study by Pew Research Center, more than 3 billion people are on their smartphones and 90 percent carry their phones frequently.
There's more to mobile marketing than scaling visuals and increasing load times, though. With mobile marketing, there has to be more emphasis on creative and intentional information—mainly because your smartphone has a smaller screen.
The last thing you want to do is interrupt an intimate mobile user experience with "clutter." The advantage of mobile marketing is that you can interact with consumers anytime they want.
Develop a call-to-action
A successful marketing campaign doesn't exist without a call-to-action. If you want conversions and profits, you need a strong CTA. In many digital campaigns, it involves the click or tap of a button.
"Add to cart," "download PDF," "read more," and "order now" are all CTAs. For the best results, put prominent CTAs on every page, use multiple CTAs, and make sure the messaging is clear and compelling.
Our digital strategy starts with targeted SEO research and elegant, functional web design—and follows through with data-driven email marketing, digital ads, social media and more. Let's get digital.