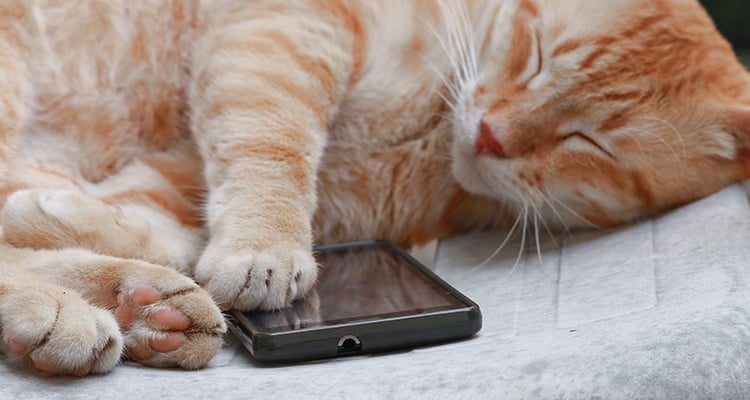 4 Social Media Best Practices to Use in Your Marketing
By Imagewërks -
It's true. In the social media world, if you snooze, you lose.
Social media marketing is not something we should take for granted. As the digital marketing world continues to evolve and change, as a brand, you need to adapt and change as well. It's no longer about simply publishing a few posts a week and seeing a huge difference.
Because people are moving more and more toward digital, using digital tactics in your marketing is not only important but it is necessary. As a brand, you have a chance to make a difference with your engagement, reputation, exposure and so much more using social media.
More people follow brands on social media than follow celebrities. On Instagram alone, 80 percent of people follow at least one business.
Below are four tips on how to use social media marketing in your digital strategies:
1. Build relationships
One of the best uses of social media is to communicate and build relationships with your consumers. Instead of taking the hard-sell approach by overpopulating your audience's feeds with coupons, discounts and new products, try a different approach.
Use social media to communicate with your consumers. If they have a question about your product, answer it in a conversational way. It's easy to come off as a brand that can't relate to their customers, but when you take a conversational tone with your audience, you can build a relationship that they appreciate.
2. Try new tactics
One example of a more recent social tactic is live streaming. More than 80 percent of internet and mobile audiences watched more live video in 2016 as compared to 2015. Streaming video accounts for over two-thirds of all internet traffic and is expected to jump to 82 percent by 2020.
In order to stay relevant and provide your consumers with continued value, your brand should be using the digital tactics that are favored by consumers.
3. Be active
According to the Pew Research Center, most social media users are logging into their accounts at least once per day and many people are checking them multiple times a day. With this information, it should seem obvious that with your consumers checking their social media multiple times a day, you should be publishing content on a similar cadence. Show your audience you are as active on social media as they are and you provide them with relevant, value-adding content.
4. Use influencers
One way to increase brand awareness on social media is to use influencers. An influencer is someone who has the power to affect purchase decisions of others because of his/her authority, knowledge, position or relationship with his/her audience, according to Influencer Marketing Hub.
Once an influencer starts talking about your brand or product, sales generation starts.
A great way to use influencers is on Instagram. There are many ways to use Instagram to create content, whether that's a post on their page, a story about your product or a sponsored ad, you can reach your audience in the way you want.
Influencers already have the trust of their audience so, when they create content with your product, it will resonate with their followers and most likely influence them to learn the product or your brand as a whole.
Next time your company is discussing digital marketing strategies, don't forget to include social media. It can seem so simple but if you do it well, it can make a huge difference.
Our digital strategy starts with targeted SEO research and elegant, functional web design—and follows through with data-driven email marketing, digital ads, social media and more. Get more from your digital marketing.