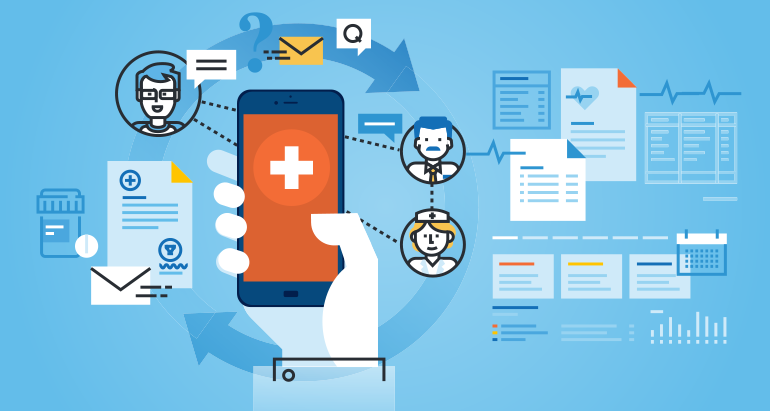 Marketing in the healthcare field has its challenges for sure, but that doesn't mean that you can't create a marketing strategy that will garner results.

Below are just a few examples of things you should know as you craft your marketing plan for the year to ensure that you're always putting your best foot forward.
Know the Difference
When it comes to marketing, you need to make sure that you're marketing and not advertising, which are not the same thing.
Marketing is a plan that consists of many vehicles to attract and retain people interested in your products or services.
Advertising is just ONE of those marketing vehicles and usually incorporates targeted and compelling copy to encourage your ideal customer to learn more about what you offer.
Knowing the difference is essential when it comes to staying on task. Advertising is one extension of your overall plan, not the plan itself.
Use the Map
If you were going on a road trip and had a clearly defined path from Point A to Point B, taking a sudden detour and going off-road could cost you time and money. The same is true about marketing.
When you have a marketing plan, it's essential to stick to the roadmap you've laid out for the year instead of going rogue. Going off-road can not only cost you extra time and money, but it can also dilute your messaging.
That doesn't mean you can't explore new marketing avenues. If you are looking to branch out, you need to vet it first. Ask yourself: how does this fit with the rest of my goals? Should this replace something else we already have planned? Is this something that we could test later?
Having open communication with your marketing team will allow you to discuss possible changes to your plan to ensure everyone is on the same page.
No Time Like the Present
Marketing for healthcare isn't simple: many people who work in and around the field tend to be very analytical and scientifically minded, which is great, but doesn't always translate well to marketing.
When working with healthcare professionals, you must set up a schedule for any marketing initiatives and stick to them. It's easy to overthink something or second guess yourself, but we all know that it won't get done if we keep thinking about it.
Marketing is about doing: set deadlines must be conveyed adequately to the people who need to make decisions, and once it is approved, stick to that schedule and implement.
It is okay to second guess a decision: marketing is all about testing to see what works, what doesn't and adjusting accordingly. But if you never pull the trigger, you're never going to know, which is why sticking to your schedule is critical to your success.
Physicians, hospitals, health technology providers—we've proudly collaborated with a wide range of healthcare clients to help improve the patient journey.
Learn how we can help with digital marketing, branding and SEO to grow your medical practice.