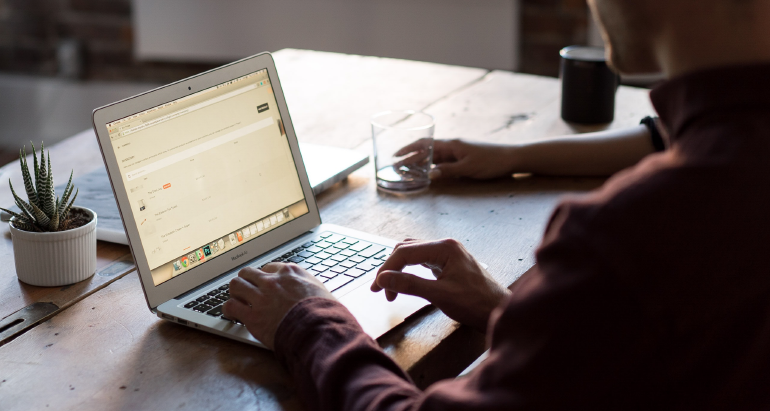 As a marketer, you know the importance of having a toolbox that includes email, social media, and a website.
These are essential aspects of your digital marketing plan, but what are some of the best ways to utilize them to engage today's customers? Let's dive into it.
Employ "bite-size" content
When a potential customer navigates to your website, they can usually tell in as little as 3-5 seconds if they're going to find what they need there. This "Blink Test" is one example of why your content needs to be quick and easy to digest.
Ways to avoid falling victim is to present your information visually, such as with an infographic. However, inclusivity is also imperative when it comes to your content, so including videos or implementing effective alt-text is a must.
Find Your Voice
How many of you have said, "Hey, Google," or "Hey, Alexa?" You've probably done it at least once. If you have, then you're one of more than 60% of smartphone users who use voice search services to find what they're looking for via search.
What does that mean for you? As a digital marketer, you need to ensure that you focus your keyword research on voice search to ensure you're not missing out on this massive chunk of the population.
Brush Up on Your Email Etiquette
The tried and true method of email marketing continues to gain in popularity, and according to statistics from Oberlo, those numbers are only going to continue to grow.
By 2023, the number of consumers with access to email may exceed 4.3 billion. Yes, billion. With those numbers, it's a great idea to brush up on your email etiquette, so you're always putting your best foot forward.
Have a memorable call-to-action
Your emails are only as useful as your call-to-action (CTA), so it must stand out.
There can be only one
When you incorporate a CTA into your email - pick one and stick with it. Too many links can confuse and overwhelm your customers.
Let's get personal
We're not talking about just inserting the consumers' names at the beginning of the email. Incorporate their name in a sentence that includes the CTA for a more significant impact.
Picture This
When incorporating images in your email communications, make sure they are clickable. Include relevant links to your email content and link any pictures you have as an added layer of engagement.
S P A C E I T O U T
Don't link load your content - let it breathe. Sprinkle links throughout your email instead of cramming them all into one long list at the end.
Simple is smart
Flashy content, tons of imagery, and an overabundance of links may seem like the way to go but could do the opposite. Keep your emails simple, scannable, and easy to read.
Teaser Content
Utilize your subject line to your advantage by creating a sense of urgency, relevance to your customers' needs or a clue to something inside that will make them want to learn more.
Five Simple Ways to Dominate with Your Social Media Game
Knowing which social platforms are going to garner the most engagement is crucial when it comes to your digital marketing efforts.
Facebook continues to be one of the largest social media platforms, reaching 2.6 million monthly active users at the beginning of 2020.
Recent data reveals that in the United States, LinkedIn is quickly becoming the preferred platform, boasting 160 million active users as of April 2020.
Regardless of which platform you currently use, let's discuss what your social strategy should be to close out 2020 strong.
Share Valuable Content
Not seeing the type of engagement you want on your posts? Perhaps it's not right for your audience. Keep in mind the wants and needs of your customers before you hit that "Publish" button.
Build Trust
When it comes to social media, you need to bear in mind that it's a conversation, not a soapbox. Share content that will not only help encourage engagement but make sure it's positive and reflects your company in the way you want it to be presented.
Engage When Appropriate
Don't have your social media exist in a vacuum - make sure that you're engaging with your audience when appropriate. Consumers are more likely to show interest in companies that have an active social media presence.
Don't Come On Too Strong
There's a fine line between encouraging a conversation and coming across as needy with social. When working towards forming deeper relationships with your customers, start small: post questions, incorporate polls, etc.
Don't Just Set It and Forget It
Although it's beneficial to schedule content in advance (and easier for managing and reporting), make sure you check in on your posts from time to time. There's nothing worse than receiving a comment on a post and then never responding to it until a month later.
You'll also want to be mindful of what's going on with your company. Don't be so strict with your content calendar that you can't change things up as needed.