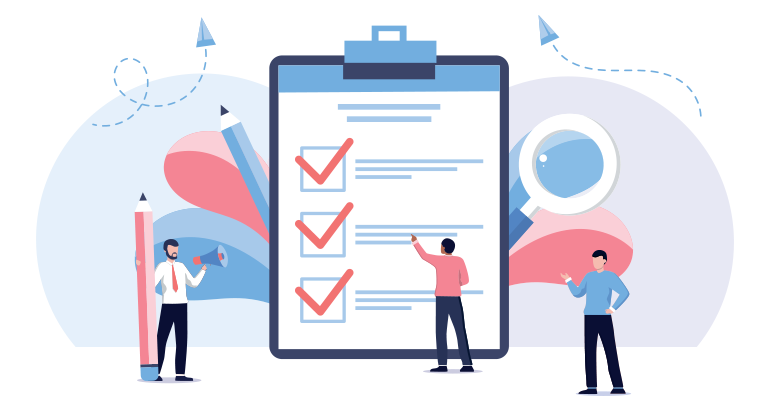 Today's blog will be part two of a two-part blog series on what elements you want to make sure you include on your site for the best on-page SEO possible.
For this checklist, we encourage you to use HubSpot's free tool to keep track of your information.
Define your target audience
If you want to ensure that your content is hitting the mark, make sure you're writing for your target audience. Do you have a single buyer persona that you create content for, or serve a variety of audiences?
Plan new page titles
If traffic is down, one place to start is with the page title.
Does it have your keyword in it?
Is it relevant to the page content?
Is it clear what your audience can find there?
If not, look at renaming.
Add new meta descriptions
As we mentioned in our preview blog post, meta descriptions should stick around and under 150 characters to maximize space on search engine previews. It should tell your visitors as much as you can in a snapshot to entice them to click.
Review and edit page content as needed
Anyone can write copy, but there's an art to writing good copy. When reviewing your page content, keep the following in mind:
• Be thorough, clear, and concise.
• Be compelling - if you were reading this, what would excite you?
• Spellcheck everything - nothing is worse than bad grammar and misspelled words.
• Shoot for 500 words whenever possible. You don't want your pages to be so long people leave, but you also don't want it to be so short that people question why they went there.
• Use headers and subheads to break up the content. This practice makes your content easier to read and skim, especially on mobile.
Incorporate visual content
When it comes to using images, you'll want to keep a couple of things in mind:
• Name the file in a way that incorporates your keyword
• Make sure the imagery you use is relevant to the content
• Incorporate infographics if and when they apply to illustrate better any points you may be making
Optimize your visual content
Remember, in the last post, when we talked about the importance of alt-text? You should utilize this same process when it comes to your visual content. Of course, make sure that you incorporate alt-text with any imagery you use.
Add internal links
Include links to pages that enhance whatever information you're sharing. Internal linking is an excellent rule of thumb—especially if it links to more of your content.
Add external links
We realize this concept may seem strange, especially since we're essentially asking you to send people AWAY from your site, but external links are smart. Why? If you link to credible sites as sources of more information, search engines like Google view your content as just as reasonable, improving your search rankings.
Optimize for conversions
Make sure you incorporate this last step: optimize your page for conversions. Each page should have a Call To Action (CTA) relevant to the content and the keywords you've highlighted.
That doesn't mean you should keyword stuff your CTAs, but sprinkle them throughout your pages. Want them to sign up for a newsletter? Maybe it's a pop-up, as well as a form on the bottom of the page.
By utilizing all of these, you're well on your way to having a website that can do the heavy lifting for you and your business.
Our digital strategy starts with targeted SEO research and elegant, functional web design—and follows through with data-driven email marketing, digital ads, social media and more. Let's get digital.