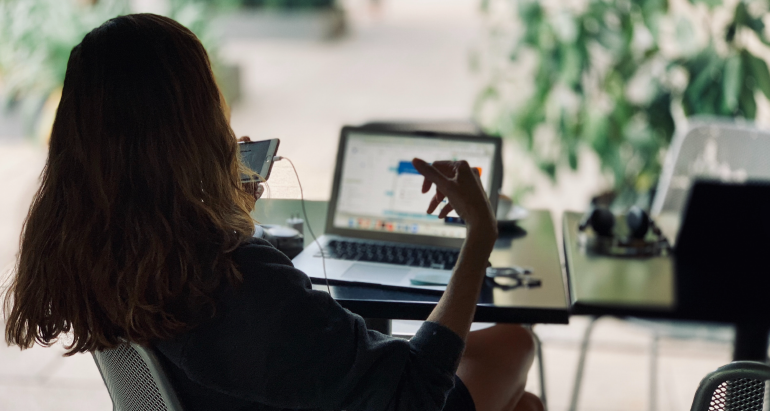 Now more than ever, marketers and sales professionals alike are finding new and creative ways to meet with clients remotely.
Although this may seem like a daunting challenge, there is already a myriad of ways that you can reach your target audience with existing tools and technology. Let's go over how.
Virtual Tours
A variety of Realtors and property managers are already using this method to showcase apartments, condos, houses, and leasing options. Some companies also offer 360º video or even VR tours. You'll find several videos and websites that can show you how to accomplish this, even with a small budget.
Pro Tip: Create a pop-up to display after the video ends, prompting your clients to book a time to speak with a sales professional.
Comprehensive Photo Galleries
Having an extensive collection of photos is critical in today's real estate market. Your website should include an array of photos that show staged accommodations for each different layout your building/community has available. Being able to envision yourself in the space is a better selling feature than just viewing a floor plan.
Online Applications
Integrating an application form into your website is quickly becoming the standard for many property management companies.
You should offer an intuitive and easy-to-use form on your website, but also include a PDF version that could be downloaded, filled out digitally, and emailed/printed and returned.
By offering this service on your site, you'll be able to streamline the process for your potential leaser and yourself.
Digital Advertising
Using platforms like Facebook or Instagram, you can broaden your audience reach with digital ads or boosted content.
Video formats, such as previews of the staged units you have available, are a great way to generate interest.
Email Marketing
The tried and true method of email marketing is one of the easiest and smartest ways you can reach your audience.
Utilizing segmented lists in your email program—be that MailChimp or others—will allow you to send targeted communications to new clients (such as ones from records you've acquired) and existing interested parties who have subscribed to your notifications.
Direct Mail
Direct mail continues to be one of the most effective marketing tactics you can use—for attracting new clients as well as keeping existing ones.
If you pull data from your CRM software, you should be able to pull segmented lists so you can send the right message to the right people.
Make sure you set up your direct mail campaigns in a way that conveys your message and what you'd like your customer to do: check your website, book a digital meeting, or fill out a leasing application.
Our digital strategy starts with targeted SEO research and elegant, functional web design—and follows through with data-driven email marketing, digital ads, social media and more. Let's get digital.