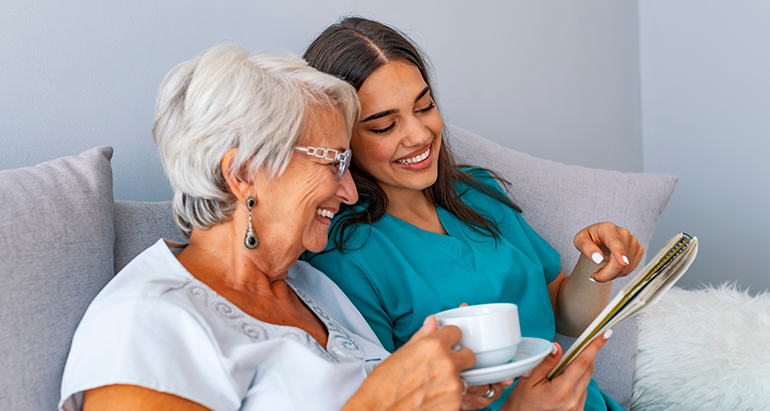 How to Effectively Market Your Senior Living Community to Increase Occupancy
By Lindsay Valenty -
According to NIC, occupancy rates for senior living communities have been steadily climbing since the latter half of 2021.
Given this continued growth, how can you make your community stand out against the competition? That's where an effective marketing strategy comes in.
We've discussed a lot in the past ways to increase your occupancy with digital marketing. Let's recap, and we'll include additional ideas on how to build off these methods.
An Attention-Grabbing Website
As we've discussed, your website is typically the first thing a potential resident sees when looking for places to live. If you have a sub-par website, your chances of them exploring to learn more greatly decrease.
Ways to craft a compelling website include:
• Fast load time (and mobile-friendly)
• High-quality images and video
• Previews of your amenities and facilities
• Resident (and their family) testimonials
• Make it easy to navigate and use for less tech-savvy individuals
Your ultimate goal should be to scope out your competition and ensure your website blows theirs out of the water.
Keep Your Eye on Analytics
Analytics are your best friend when it comes to knowing what works and what doesn't.
Any digital marketing efforts, whether on social, email or search, should be monitored regularly. If something isn't working, pivot to something else that is. Don't waste your marketing dollars on a campaign that isn't garnering the ROI you want.
Pro Tip: Don't forget to check reviews. If your community has a Google My Business page (which it should), regularly check your community reviews.
Any negative feedback will pop up right away during a web search. You want to ensure you are aware of what people are saying so you can address any areas that need improvement.
Engage Them Often
You should provide ways for the potential resident to engage with you from the get-go.
Easy ways to accomplish this are CTAs on your website—email newsletter sign-ups, pop-ups, and virtual events.
Use your social media channels to ask questions regularly—polls and contests are a quick and easy way to get people to engage actively with your content.
SEO is Your Greatest Ally
SEO is a huge beast to tackle, and best practices change rapidly as search engines like Google revamp their crawling methodology.
A great way to stay on top of this ever-changing landscape is to use free tools like Google Ads Keyword Planner to determine what keywords you should include in your web copy.
That doesn't mean keyword stuff: where you dump keywords all over your website in hopes that it will improve your search rankings. Google can tell when something seems "spammy," and as a result, they will push your site further and further down when someone searches for you. Ensure you are using keywords organically to avoid this.
Let Others Speak On Your Behalf
Current residents and their families are your greatest asset not only for free content but as a way to humanize your community to show other potential residents what a great place it is to live.
Regularly ask residents for their feedback as a way to improve your offerings and to gain valuable content you can use to market your facility.
People love to hear from other people, not just brands—including first-hand accounts of how people feel about your community is a no-brainer.
The numbers don't lie—78% of people trust others on social media more than in advertising. Capitalize on that.
You can increase the likelihood of testimonials by offering incentives like referral programs or other benefits.
Utilizing these tips and tricks will give you a leg up on your competition and increase your occupancy rates—especially in this growing market.
We've built longstanding relationships with top providers and marketed a wide range of services—from independent and assisted living to memory care, hospice, home care and more. Working closely with your team, we'll create a senior living marketing plan that helps your community attract new residents, maintain census and grow its brand. Want to create the best senior living marketing plan for your community?