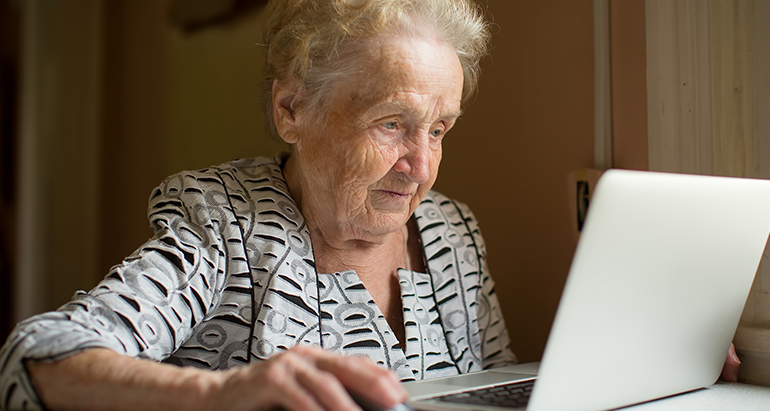 Since the pandemic's start, digital communications have skyrocketed—most notably email.
In fact, according to Century Link, 84.1% of people over the age of 65 in the US use email daily.
So, why do people keep saying that email marketing is dead? Perhaps it's not so much that it's finished, but the way emails get sent is.
With that in mind, let's go into email marketing practices that you should stop immediately.
Subject Lines That Aren't Personalized
We know a canned email when we see one. The subject line is the first thing your email recipient sees: why wouldn't you want to make it stand out?
Whether including their first name, incorporating emojis, or personalizing the message, it should entice your reader to click to learn more.
A great tool to get a rating on your subject line is the Email Subject Line Tester from Omnisend. It includes suggestions on words/phrases that increase open rates and words to avoid.
Not Adhering to GDPR Guidelines
GDPR, or General Data Protection Regulations, are implemented to ensure that organizations have permission to send marketing emails.
The CAN-SPAM Act is just one example. This act prohibits the use of deceptive or misleading information and subject headings. Other mass communications, such as text messages, fall under the CAN-SPAM Act umbrella.
GDPR aims to ensure that consumers and their data are protected. One measure is the "opt-out/unsubscribe" message legally required on any mass email communication.
Not Using Mobile-Friendly Templates
Most emails are read and sent on mobile devices, so using a template that incorporates hard-to-read text, oversized imagery, or just one big picture is a major no-no.
We've covered email best practices in the past. Still, especially when targeting an older demographic, ensuring that your message is readable, quick to load, and easy to navigate is crucial.
Bad Design
Your email communications don't have to have a lot of bells and whistles to get attention.
Tried and true design elements include quick load time, bold and easy-to-use CTAs, and colorful and attention-grabbing visuals.
Gone are the days of copy-heavy emails with tons of paragraphs, no imagery, and unclear calls to action. Your primary focus should be on creating content that grabs their attention and keeps it.
Ignoring Data
What are you doing if you don't plan to track the data and explore the results of your marketing campaigns?
Campaign data tells you so much, especially if you run an A/B test.
• Which subject line performed better?
• Which image grabbed their attention?
• Which CTA button language generated the best CTR?
These are just a handful of the metrics you should care about regarding your email marketing efforts. Knowing what works with your audience will only improve your email campaign performance in the future.
Ditching these outdated email practices will help your campaigns for existing and prospective residents stand out from the rest of their inboxes.
We've built longstanding relationships with top providers and marketed a wide range of services—from independent and assisted living to memory care, hospice, home care and more. Working closely with your team, we'll create a senior living marketing plan that helps your community attract new residents, maintain census and grow its brand. Want to create the best senior living marketing plan for your community?