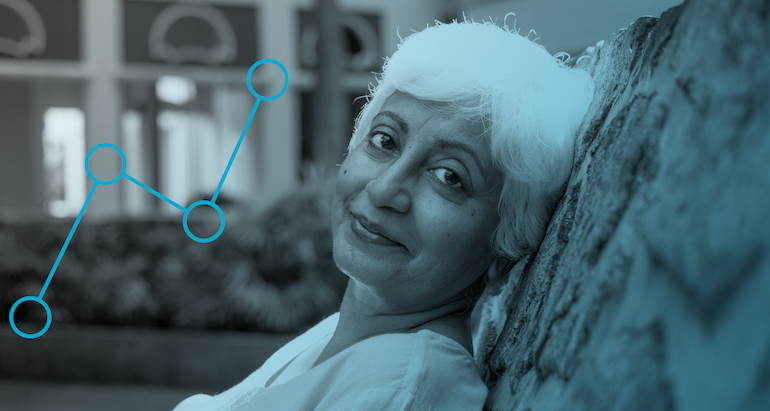 Senior Living Special: How to Boost Occupancy with Integrated Marketing
By Imagewërks -
As the national demographics continue to shift toward an ever-larger senior population, senior living marketers find themselves in a strange conundrum.
Demand for assisted living and other senior living services is increasing; simultaneously, over-construction in preparation for the Boomer "boom" has created rising vacancies across the industry.
This high-demand/oversupply paradox has made competition within the industry fierce. Gone are the days when consumers had one or two neighborhood nursing homes as their assisted living choices. Today, Boomers have higher expectations for the kind of lives they want to lead in retirement.
As a result, communities are enhancing services and amenities at an exponential clip, distinguishing themselves as much through their lifestyle offerings as their care, services and pricing. How we market to such discerning audiences must change too.
Below are some ideas to help you start thinking about various components of an integrated marketing strategy you could use to boost your business and continue to best serve your community:
Building a Strong Integrated Marketing Plan
At Imagewërks, we've spent years in senior housing and healthcare doing our research and building fully integrated marketing plans. More important, we've put those plans to the test and gleaned some insights into which strategies are truly generating significant results. For example, did you know that, done right, an integrated marketing campaign could increase your occupancy by at least 10%?
Making connections is the name of the game. Today's seniors aren't just watching TV and checking the newspapers. They're searching online, using social media and attending events and activities. It's imperative you meet your target audience where they are and provide real, relevant value to their decision-making process.
Digital Marketing
Seniors today are far more technology-savvy than past generations. Most use and rely on the Internet, their smartphones and social media every day—just like the rest of the population. That means the days of relying solely on traditional offline marketing tactics to carry the load are over.
To be successful, senior communities will need to begin building a more robust multi-channel marketing strategy—one that puts more effort (and budget) behind responsive web design, SEO, PPC ads, blogging and social media marketing.
Don't get us wrong. We're not advocating abandoning print—still the most trusted medium by seniors and most other demographics. But in 2019, more seniors than ever—and their adult children—will likely begin their journey toward senior living by searching online.
Direct Mail
Even in the digital age, direct mail continues to be one of the most effective marketing tactics for both new customer acquisition and retention. According to the a recent DMA Response Rate Report, the household response rate for direct mail was 5.1% (compared to .6% email, .6% paid search, .2% online display, .4% social media).
Much of direct mail's continued success may come down to trust. Consumers—especially older adults—afford direct mail a higher level of authority because they trust what they can touch, feel and understand. In addition, direct mail is easy to personalize and holds fewer privacy and security risks than responding to emails, pop up ads or social media marketing.
A message from your community that shows up in a potential prospect's mailbox could be the one thing that sets you apart from your competition. Strategically sending direct mail allows you to reach out to your target demographic in a smart, yet personable manner.
Follow-up Programs
Obviously, just because someone reached out to your community doesn't mean they're ready to put down a deposit. But by following up that initial contact with regular emails or direct mail, featuring relevant information that fits where your prospects are in their decision-making process, you can pull leads deeper into your funnel and ensure your community stays top of mind.
This is especially necessary following tours and events. For the prospective resident who has enough interest to see your community, but is still on the fence, following up is vital to accelerating his or her decision-making process. A well-timed and properly communicated series of follow-ups could be the final push in the right direction.
Events
Speaking of events, they can play a huge role in closing the deal. After all, seeing—along with touching, tasting and meeting—is believing. You may claim you have the best culinary team in town, but people won't believe it until they've taken a bite. Tactically inviting the right people to an event can have a huge return on investment and get your community the attention it deserves.
Bottom line? As Boomers continue to enter the marketplace, the senior living industry is getting more competitive by the day. Your community message must not only break through the clutter, but also be recalled—and not just recalled, but recalled favorably enough that it provokes engagement and persuades behavior.
That means reaching out and moving prospects across the multiple media channels they interact with every day. Tall order, but great brands prove every day that it can be done. There's no reason yours can't join them.
We've built longstanding relationships with top providers and marketed a wide range of services—from independent and assisted living to memory care, hospice, home care and more. Working closely with your team, we'll create a senior living marketing plan that helps your community attract new residents, maintain census and grow its brand. Want to create the best senior living marketing plan for your community?