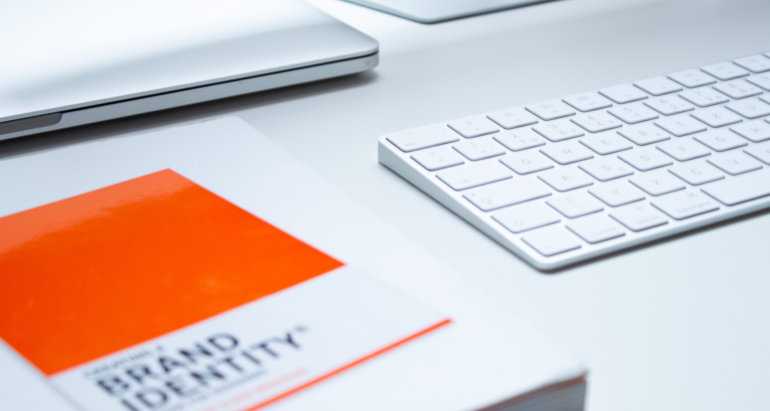 5 Questions to Ask Yourself When Considering a Brand Refresh
By Lindsay Valenty -
Have you been struggling lately deciding whether or not to rebrand your business?
This is a common thought among organizations who feel their brand does not represent who their business truly is anymore.
In order to successfully rebrand, a lot of planning, strategy and thought takes place. A well thought out and executed rebrand can completely overhaul your business and do wonders for your reputation, popularity and success.
Why rebrand? Here are some questions to ask when considering a rebrand:
Are we still relevant?
If you feel your brand is behind the times, it most likely is and your audience probably feels that way too. In order to stay relevant in today's world, you have to not only keep up on trends but also make sure your brand fits the audience your targeting. It's useless to rebrand if your brand doesn't connect with your consumers.
Put yourself in the shoes of your consumer: what do you want them to know about you and your brand? What value do you bring them? If you notice that the content you're producing doesn't match up with what your customers want, then you will want to overhaul your content strategy.
Have my business objectives changed?
This may sound drastic, but it truly isn't. Rebranding your company not only shows your customers you care about staying up to date with current trends, but also with their interests. You are investing in your future by rebranding. It shows your audiences you are dedicated to their wants and are planning on sticking around for years to come.
Is our brand outdated?
As a brand, you want to be remembered, whether that be from seeing a billboard to recognizing your logo in advertisements or in a store. If a consumer notices your logo and remembers who your company is and what you stand for, they are more likely to buy it. It's more likely consumers buy what they know rather than explore other brands.
At Imagewërks, we use our Brand Builder sessions to work with clients and discover what they're looking for to help them achieve their business goals.
Do we stand out from our competition?
Rebranding gives you the opportunity to differentiate yourself from your competitors. It gives you a chance to update your look and feel and capture the attention of a new audience. You can create a more relatable brand that attracts a different or additional demographic than before. This increases your audience size which will in turn increase your ROI.
Are we losing sales?
If you aren't reaching the right people, doing market research and brand positioning exercises may help with your branding and marketing efforts.

At Imagewërks, we use market research and brand positioning to determine your key differentiators. Utilizing SWOT analysis and other proven techniques, we're able to provide you with a solid positioning strategy to ensure your continued growth and longevity.
In the end, your business is focused on improving your bottom line. Rebranding can do just that.
It's not just what you say, it's how you say it. Get started on your brand refresh by downloading our Brand Voice Worksheet to help you find your voice.