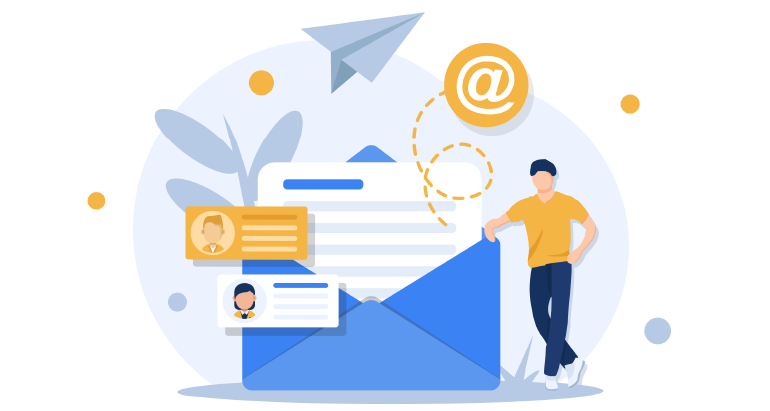 We've previously talked about the importance of creating excellent email content.
Now that you've designed these engaging emails, how can you ensure that your residents and potential residents receive them? That's where safelisting comes in.
Safelisting is when an email address gets added to a safe sender's list, ensuring that ISPs (Internet Service Providers) and spam filters don't shoot your content straight to the junk folder.
The more recipients you get to add you to their email address book and approved senders lists, the less likely your communications will end up blocked or flagged as spam.
Safelisting lets email servers know that your content isn't spam or phishing, which can organically increase your successful delivery and open rates.
How can you get email subscribers to safelist you? It's actually pretty simple: just ask them.
So, what are the best approaches for doing this? Let's discuss five ways you can ask your recipients to safelist your content, so they never miss a communication again.
The Welcome Email
Your prospect has signed a lease and is preparing to move into your community. Now is a great time to send a welcome email to make them feel appreciated and engaged.
In this email, you can spell out the email address you'd like them to add to their safelist and inform them of your emailing schedule. Here's an example:
We're so excited that you're joining our community! We send monthly communications highlighting events, unique information, and more to keep you informed on what's happening at XX. Make sure you add address@seniorcommunity.com to your contacts, so you never miss a message.
The Newsletter
If you send out a community newsletter (such as the example noted above), another way to have your email address safelisted is to ask residents to reply if they have any questions. Here's an example:
We're hosting a chili cookoff on DATE, and we want to taste your award-winning family recipe! Reply to address@seniorcommunity.com to let us know if you'd like to participate!
The Post Script
Did you know that more people pay attention to the P.S. message on emails than you might think? It's true! Which means it's the perfect location to ask. Example:
P.S. If you love getting this sort of content, add us to your address book, so we don't get lost in your spam folder!
The Footer
The footer of your email is an excellent catch-all for various things. Usually, you'll see links to view your message online, any terms & conditions/privacy policies you may have, and the unsubscribe link.
Why would you want to have your safelist ask in this location? Why not? Add it with a simple message, like so:
You've received this communication from address@seniorcommunity.com. Remember to add us to your contacts, so you don't miss anything!
Depending on what email provider your residents use, the process for safelisting may vary. There is an excellent instructional how-to on Mailer Check that you can use to walk people through it.
Use one, or all, of these options to ensure that your message never gets lost and that your contacts always know the latest and greatest that you have to offer.
We've built longstanding relationships with top providers and marketed a wide range of services—from independent and assisted living to memory care, hospice, home care and more. Working closely with your team, we'll create a senior living marketing plan that helps your community attract new residents, maintain census and grow its brand. Want to create the best senior living marketing plan for your community?